A/C Services in Houston, TX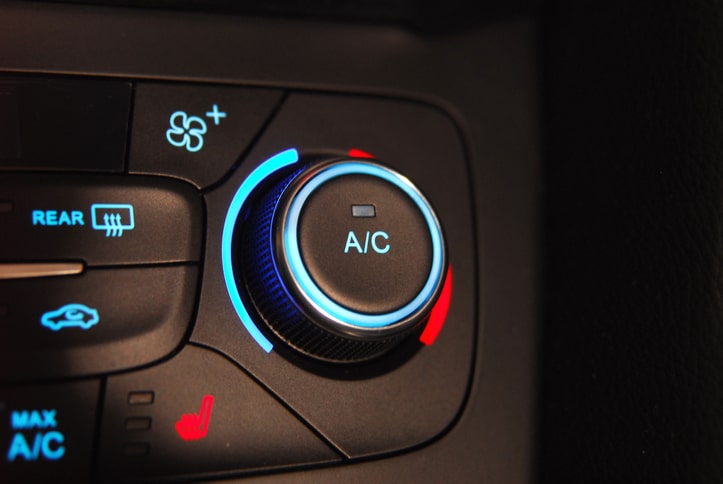 Get Air Conditioning Service at Meineke
Your local Meineke service center in Houston TX is the best place to turn for all your vehicle maintenance needs—and by checking the Meineke online coupon page, you can potentially unlock savings. There's no easier way to ensure that your auto air conditioning keeps doing its thing, and keeping your cabin cool!
The Benefits of Your Auto Air Conditioning
Your air conditioning unit keeps the car comfortable, but that's not all. It also helps keep it contaminant-free, the air reasonably clean and healthy. Finally, your auto air conditioning unit can help to demystify foggy windows in the winter months, which is a major safety feature.
How Often is an AC Recharge Needed?
The good news is that you won't need to have serious work done to your AC very often. Indeed, most drivers go through just about 15 percent of their refrigerant per year, and other problems happen only after many miles have been accumulated. With that said, preventative maintenance helps you spot potential issues and minimize their impact—so scheduling a routine AC service call at Meineke in Houston TX is recommended.
What Could Go Wrong with Your Auto Air Conditioning?
If nothing else, you need a routine auto AC service call to make sure you have sufficient refrigerant; remember that this is a necessary ingredient in keeping your vehicle cool, and that you use somewhere around 15 percent of it every year. More generally, an auto AC check is needed because you use that system every day, and it takes a lot of wear and tear. Naturally, the AC isn't going to last forever—so give it the attention it needs.
Schedule Your AC Check at Meineke
It's quick and easy to schedule your AC check at Meineke in Houston TX. Simply visit the Meineke website—and don't forget to scan the coupon page for deals! At Meineke, you can make sure all your vehicle's preventative maintenance needs are attended to, including any air conditioning repair work you might need.
Your Auto Air Conditioning Does More Than You Think
It's important to get a regular AC check because your auto air conditioning does more than you might imagine. Sure, it keeps your ride cool and comfy—but that's just the beginning. It also helps you keep your windows from getting fogged up during winter. And, it decontaminates your air, keeping your cabin clean and clear. All of that's pretty pivotal to you enjoying your vehicle, which underscores the importance of regular air conditioning inspections and maintenance work.
Schedule A/C service today