A/C Services in Beverly, MA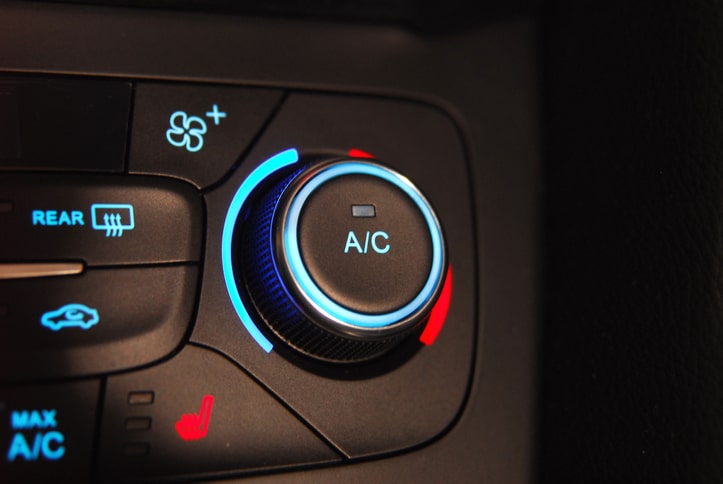 Why You Need Auto Air Conditioning
It almost goes without saying that your vehicle's air conditioning is important—if for no other reason than your comfort, and the comfort of your passengers, on hot days. But it's not just about keeping cool. The air conditioning unit in your vehicle can also create dehumidified air—which in turn demystifies your steamed-up windows during the winter months. Finally, a properly functioning air conditioning system filters out pollutants that might otherwise invade your vehicle's cabin space.
The Benefits of Your Auto Air Conditioning
Your air conditioning unit keeps the car comfortable, but that's not all. It also helps keep it contaminant-free, the air reasonably clean and healthy. Finally, your auto air conditioning unit can help to demystify foggy windows in the winter months, which is a major safety feature.
Get AC Repair Done at Meineke
As you consider your AC repair needs, consider visiting Meineke in Beverly MA, where it's easy to schedule an air conditioning service check as part of your routine vehicle maintenance. It's a convenient and affordable way to extend the life of your car or truck—including the air conditioning! Schedule your appointment by visiting the Meineke website.
How Frequent are Auto Air Conditioning Problems?
The good news is that most vehicle owners don't have very frequent auto air conditioning problems—and you can minimize the risk further still by investing in a routine AC check. Having an AC recharge every year or so is likely enough.
How to Know When it's Time for an AC Check
The question is, when is it time to get an AC check? For starters, you should get one any time you notice that your auto air conditioning isn't working the way it's supposed to. If there's no cool air coming out, that obviously spells trouble. Moreover, it's prudent to get an AC check as part of regular preventative maintenance—say, at the same time you have an oil change or tire rotation. This will help you spot any small problems before they turn into big ones.
Your Auto Air Conditioning Does More Than You Think
It's important to get a regular AC check because your auto air conditioning does more than you might imagine. Sure, it keeps your ride cool and comfy—but that's just the beginning. It also helps you keep your windows from getting fogged up during winter. And, it decontaminates your air, keeping your cabin clean and clear. All of that's pretty pivotal to you enjoying your vehicle, which underscores the importance of regular air conditioning inspections and maintenance work.
Schedule A/C service today