Brakes Services in Clearwater, FL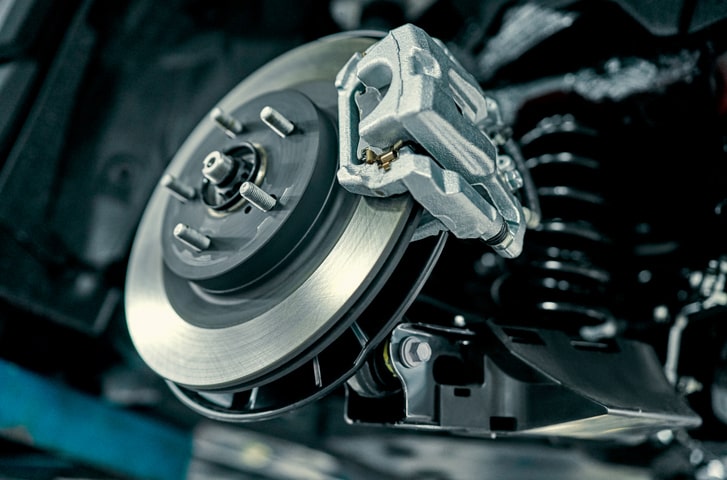 How Your Brakes Work
You have no doubt been in a situation where you've had to slam on your brakes, thankful that they work so well. Applying your vehicle's brakes is an example of stopping kinetic energy, which is present when your car is moving. Most automobiles today have anti-lock brakes. The ABS, or anti-lock braking system, is a four-wheel system that modulates braking pressure automatically during a quick stop. When the brakes are engaged, fluid is forced through a set of valves from a master cylinder, causing pressure that is transmitted to the hydraulic control units at each wheel. You can learn more about ABS from the pros at Meineke #1659 in Clearwater, FL. Why it's important / Benefits
Signs Your ABS System Needs Service
Vehicles equipped with an ABS brake system generally have a dashboard light associated with the system. Some older vehicles may use the check engine light. However, your car will start to show physical signs during ABS brake failure. It may require more effort to press down on the brake pedal or the pedal may actually be unresponsive. If your ABS brakes need service, you will still have control and use of your regular braking system. This is not a reason to ignore ABS brake service. Bring your vehicle to the trusted technicians at Meineke #1659 in Clearwater, FL for repairs and maintenance.
What Happens if You Put off Repairs to Your Anti-lock Brakes
Even if your anti-lock brakes fail, your car is probably still drivable. The ABS brakes will switch off if the components fail, but the regular brakes on your car still work. This can still be a problem if you get into a panic situation where you expect your brakes to pump themselves to get you out of a skid. Don't put off repairs to the anti-lock brakes, even if you're not expecting icy or snowy weather. The ABS system also keeps your auto from hydroplaning in wet driving conditions. Maintain your brakes with silicone brake fluid or mineral brake fluid by coming to the professionals at Meineke #1659 in Clearwater, FL.
When You Need a New ABS Brake System
Although some repairs to the ABS system can be costly, it's much safer to replace a faulty ABS module as soon as possible. When you hear random clicking noises or feel the brakes trying to pump themselves, you need to come to Meineke #1659 in Clearwater, FL for professional repairs. When you become accustomed to relying on your anti-lock brakes, you don't want to be caught without them, especially when the weather gets bad. Let Meineke help keep you safe on the road.
Cost-Effective Brake Service
Scheduling an inspection for your anti-lock brakes at regular intervals is the best way to keep repair costs from mounting. Remember that service may be as simple as adding brake fluid, a component that costs just a few dollars. Silicon brake fluid and mineral brake fluid are widely available, and they may be among the products used by Meineke #1659 in Clearwater, FL, when you come in for ABS brake service. The specialists here can diagnose any brake problems you might be having and resolve the issues promptly in order to save you greater expense down the road.
Schedule Brakes service today