A/C Services in Boynton Beach, FL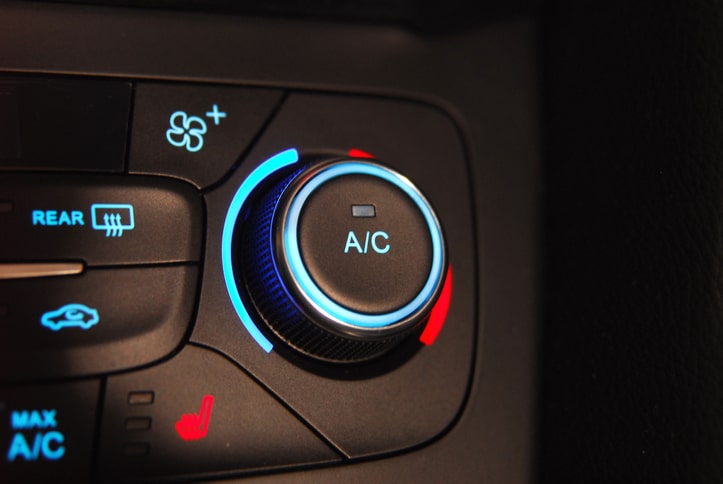 Why Get an AC Check?
For as important as your vehicle air conditioner is, it's obvious why you might want to get it inspected on a regular basis. Simply put, the air conditioner in your vehicle takes a lot of everyday wear and tear, and over time it can cease to work the way it should. A regular inspection—perhaps when you visit Meineke in Boynton Beach FL for other routine maintenance, like an oil change and tire rotation—can keep your AC functioning properly.
Why You Need an AC Check
There are a couple of main reasons why it's smart to get air conditioning service work done. The first is that you're going to run out of refrigerant eventually, and will need to have it replaced. (You use roughly 15 percent of your refrigerant each year.) In addition, wear and tear to each individual piece of your AC unit can cause long-term problems, but routine maintenance prevents minor problems from turning into larger, more expensive ones. It's ultimately in your best interest as a vehicle owner to make preventative maintenance a priority, and that includes getting a regular AC check.
Why Air Conditioning Service Matters
Your auto air conditioning system takes a lot of wear, day in and day out, so it's only a matter of time before individual components can fall into disrepair. Routine air conditioning service helps you prevent this. Additionally, a regular AC recharge ensures that you don't run out of refrigerant—which is vital for the regular functioning of your auto air conditioning.
Why Get an AC Check?
You should invest in a regular auto AC check because the AC is important—simple as that. It's important because it provides you with a comfortable ride, especially during the blistering summer months. It also enables you to demystify your windows during winter. What's more, your auto air conditioning enhances air quality in your cabin, removing any stray contaminants in the air. These are all important functions that you can preserve through some basic auto maintenance.
Schedule Your AC Check at Meineke
It's quick and easy to schedule your AC check at Meineke in Boynton Beach FL. Simply visit the Meineke website—and don't forget to scan the coupon page for deals! At Meineke, you can make sure all your vehicle's preventative maintenance needs are attended to, including any air conditioning repair work you might need.
Do You Know How Your Auto Air Conditioning Really Works?
How well do you understand the workings of your auto air conditioning system? Many drivers are surprised when they learn that their auto AC doesn't simply push out cool air, but rather it starts with warm air, cools and depressurizes it, filters out its contaminants, and then—at the end of a multi-stage process—it finally pushes that cool air into the cabin of the vehicle. If that sounds like a laborious undertaking, well, it is. The auto air conditioning takes on a lot of wear and tear. It goes without saying, then, that regular maintenance is a must.
Schedule A/C service today