A/C Services in Casper, WY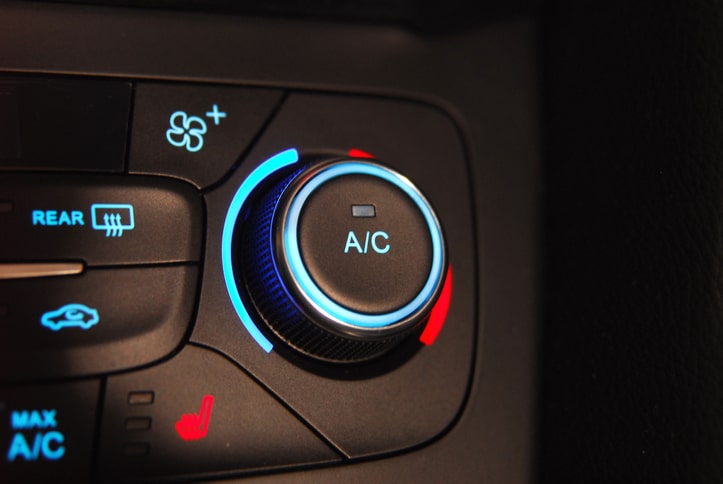 What is Auto Air Conditioning?
You might be surprised to learn exactly how your auto air conditioning system works. While it's commonly assumed that the AC generates cool air, that's not quite the case. Actually, it blows hot air, with all the heat removed through a peculiarly complex, multi-step process. In a nutshell, your auto air conditioning works by condensing the refrigerant (Freon), which in turn raises its temperature. This passes through a dryer, where contaminants and moisture are removed, then into an accumulator where it's slowed down further, leading to a loss of both pressure and temperature. The evaporator then cools down that air further still before the ventilation system pushes it out—and you experience it as a blast of chilly air!
How Your Auto Air Conditioning Works
Contrary to popular belief, your auto air conditioning doesn't simply create cool air. Actually, the process is quite a bit more complicated and multifaceted than that. It begins when the compressor condenses your vehicle's refrigerant—raising its temperature and sending it to the condenser, where it begins to lose heat. Passing through a dryer, the air is stripped of pollutants and airborne contaminants. In the accumulator, it's cooled further still, and also depressurized. It eventually makes its way to the ventilation system, where it's cooled down completely, and is released into your cabin as nice, refreshing air.
Why Air Conditioning Service Matters
Your auto air conditioning system takes a lot of wear, day in and day out, so it's only a matter of time before individual components can fall into disrepair. Routine air conditioning service helps you prevent this. Additionally, a regular AC recharge ensures that you don't run out of refrigerant—which is vital for the regular functioning of your auto air conditioning.
When is it Time for Auto AC Service?
As for when it's necessary to get your AC looked at, the short answer is: Any time you find that you're not getting cool air like you used to. Additionally, it's typically smart to have an AC check once or twice a year, as part of your preventative maintenance. This helps you keep ahead of any potential problems, resolving them before they turn into bigger or more expensive repair needs.
How to Know When it's Time for an AC Check
The question is, when is it time to get an AC check? For starters, you should get one any time you notice that your auto air conditioning isn't working the way it's supposed to. If there's no cool air coming out, that obviously spells trouble. Moreover, it's prudent to get an AC check as part of regular preventative maintenance—say, at the same time you have an oil change or tire rotation. This will help you spot any small problems before they turn into big ones.
When Do You Know You Need Air Conditioning Repair Work?
The surest way of knowing that your auto air conditioning needs an inspection is that it's not working the way it's supposed to—plain and simple. Specifically, an AC that's no longer pushing out cool air needs to be checked ASAP. Head down to Meineke in Casper WY to have it done!
Schedule A/C service today