Brakes Services in Bayamon, PR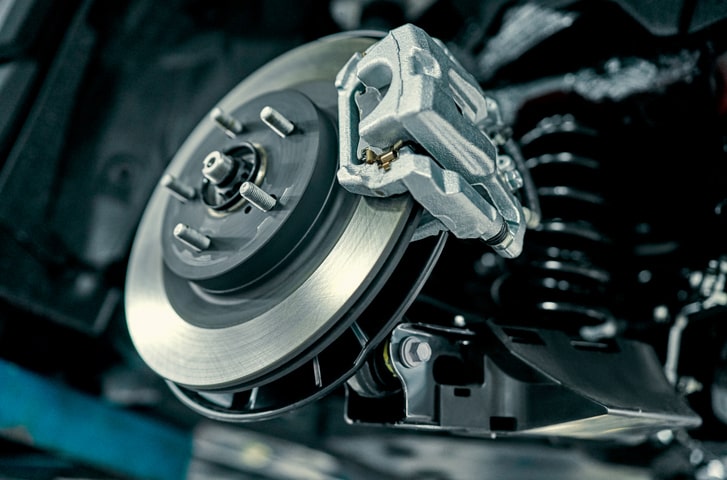 What it is / what does it do
The Importance of ABS Systems
ABS brakes were designed to prevent lock-ups and skids but also offer a few other benefits. Some insurance companies offer discounts for having this safety device because it has a track record of effectively preventing accidents. ABS is standard on today's vehicles. Without this system on your vehicle, you may not get the premium resale value. Although the ABS system cost does add to the overall cost of your car, it's worth the added safety and value. Talk to the technicians at Meineke #2715 in Bayamon, PR for more information about ABS brakes.
Signs Your ABS Brakes Need Repair
Most ABS systems have multiple sensors built into the system to alert you when the brakes need service. A light on the dashboard might illuminate or you may feel that it takes more effort to press the pedal when braking. Another sign of ABS brake failure is that the brakes lock up while heavy braking. You may hear random clicking noises or feel your brakes trying to pump themselves. This is an indication that something is not working properly. For ABS brake service, bring your car to Meineke #2715 in Bayamon, PR for quick and convenient repairs and maintenance by our professional technicians.
Ignoring a Brake Problem Poses Risks
Your first consideration before driving a vehicle should always be safety, especially when you are transporting passengers. The anti-lock brakes often put up the first red flags that your car is in need of maintenance. That funny scraping sound you hear could be an early warning sign of trouble. Your brake pads may be wearing down and if you let the problem go too long, safety might become a very real concern. In addition, worn brake pads can lead to further vehicle damage. Nip these concerns in the bud by taking your car or truck to Meineke #2715 in Bayamon, PR, for ABS brake service.
Time for New Brakes
The cost to repair or replace an anti-brake system, or ABS, can sometimes be concerning. The first thing to do is to bring your vehicle to the specialists at Meineke #2715 in Bayamon, PR. You may only need new brake fluid or just a minor part. It might be that new brake pads are needed. Of course, there could be issues with other brake system components. Our professionals can resolve the problem and see that you're back on the road safely with a solution that is as cost-effective as possible.
Professional Repairs Needed for ABS Brakes
Anti-lock brakes need professional service and repairs to maintain the components that must work together efficiently. We have mineral brake fluid and silicone brake fluid to keep your system operating in peak condition. Before you come down to Meineke #2715 at Bayamon, PR, stop by the coupon section of our website for great deals designed to help you save money on car repairs. We can also install new anti-lock brakes on older cars to keep you safe under any type of driving conditions. ABS technology is a great addition to any vehicle because it is proven to be effective in reducing accidents on the road.
Schedule Brakes service today