A/C Services in Pottstown, PA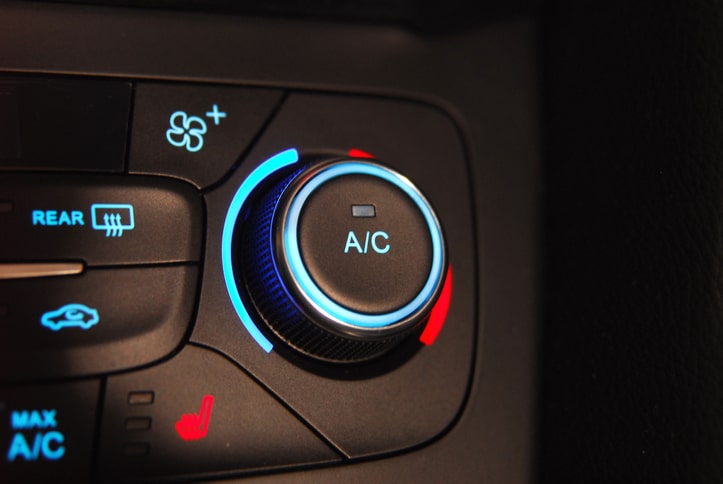 Get Air Conditioning Service at Meineke
Your local Meineke service center in Pottstown PA is the best place to turn for all your vehicle maintenance needs—and by checking the Meineke online coupon page, you can potentially unlock savings. There's no easier way to ensure that your auto air conditioning keeps doing its thing, and keeping your cabin cool!
How Your Auto Air Conditioning Works
Contrary to popular belief, your auto air conditioning doesn't simply create cool air. Actually, the process is quite a bit more complicated and multifaceted than that. It begins when the compressor condenses your vehicle's refrigerant—raising its temperature and sending it to the condenser, where it begins to lose heat. Passing through a dryer, the air is stripped of pollutants and airborne contaminants. In the accumulator, it's cooled further still, and also depressurized. It eventually makes its way to the ventilation system, where it's cooled down completely, and is released into your cabin as nice, refreshing air.
How Often is an AC Recharge Needed?
The good news is that you won't need to have serious work done to your AC very often. Indeed, most drivers go through just about 15 percent of their refrigerant per year, and other problems happen only after many miles have been accumulated. With that said, preventative maintenance helps you spot potential issues and minimize their impact—so scheduling a routine AC service call at Meineke in Pottstown PA is recommended.
When is it Time for Auto AC Service?
As for when it's necessary to get your AC looked at, the short answer is: Any time you find that you're not getting cool air like you used to. Additionally, it's typically smart to have an AC check once or twice a year, as part of your preventative maintenance. This helps you keep ahead of any potential problems, resolving them before they turn into bigger or more expensive repair needs.
How Your Auto Air Conditioning REALLY Works
A lot of drivers have the auto air conditioning system all wrong. They assume it's pretty straightforward, creating and then disseminating cool air. Actually, it's quite a bit more complicated than that. In a multi-step process that begins at the compressor and ends at your air vents, the auto air conditioning actually creates warm air, then strips out all the moisture and contaminants—cooling and depressurizing it all the while. Obviously, this requires a lot of work, so it stands to reason that the auto air conditioning system might need to be inspected and repaired from time to time.
Why Getting an AC Check is So Important
There are a couple of things that can cause your auto air conditioning system to malfunction. The first is that it simply runs out of refrigerant; a regular AC check will help prevent this from happening. Also, your AC can simply undergo too much wear and tear. Any one component can malfunction, but addressing the problem early on prevents the repair needs from becoming too big or expensive.
Schedule A/C service today