A/C Services in Philadelphia, PA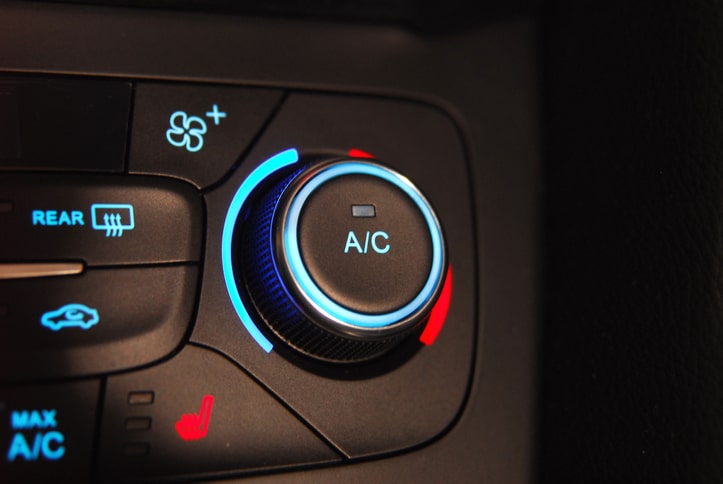 What is Auto Air Conditioning?
You might be surprised to learn exactly how your auto air conditioning system works. While it's commonly assumed that the AC generates cool air, that's not quite the case. Actually, it blows hot air, with all the heat removed through a peculiarly complex, multi-step process. In a nutshell, your auto air conditioning works by condensing the refrigerant (Freon), which in turn raises its temperature. This passes through a dryer, where contaminants and moisture are removed, then into an accumulator where it's slowed down further, leading to a loss of both pressure and temperature. The evaporator then cools down that air further still before the ventilation system pushes it out—and you experience it as a blast of chilly air!
How Often is an AC Recharge Needed?
An AC recharge is only needed, strictly speaking, when you notice that your air isn't as cool as it used to be. With that said, routine inspections to your auto air conditioning can keep your unit from developing bigger problems, so it's not a bad idea to ask for auto AC service when you go to get your oil changed and your tires rotated.
Get to Know Your Auto Air Conditioning
Most of us assume we know how the auto air conditioning system works. You press the button and your car's air vents produce cool, refreshing air—right? Well, actually, it's a bit more complicated than that. The quick synopsis: Your air conditioning unit produces air that's actually quite hot, but through a multi-step system it's both cooled down and also cleared of moisture and contaminants. This is a process that begins with your vehicle's refrigerant and ends with cool air coming through the vents—providing you with a comfortable ride no matter the weather.
How Frequent are Auto Air Conditioning Problems?
The good news is that most vehicle owners don't have very frequent auto air conditioning problems—and you can minimize the risk further still by investing in a routine AC check. Having an AC recharge every year or so is likely enough.
Schedule Your AC Check at Meineke
It's quick and easy to schedule your AC check at Meineke in Philadelphia PA. Simply visit the Meineke website—and don't forget to scan the coupon page for deals! At Meineke, you can make sure all your vehicle's preventative maintenance needs are attended to, including any air conditioning repair work you might need.
Your Auto Air Conditioning Does More Than You Think
It's important to get a regular AC check because your auto air conditioning does more than you might imagine. Sure, it keeps your ride cool and comfy—but that's just the beginning. It also helps you keep your windows from getting fogged up during winter. And, it decontaminates your air, keeping your cabin clean and clear. All of that's pretty pivotal to you enjoying your vehicle, which underscores the importance of regular air conditioning inspections and maintenance work.
Schedule A/C service today