A/C Services in Happy Valley, OR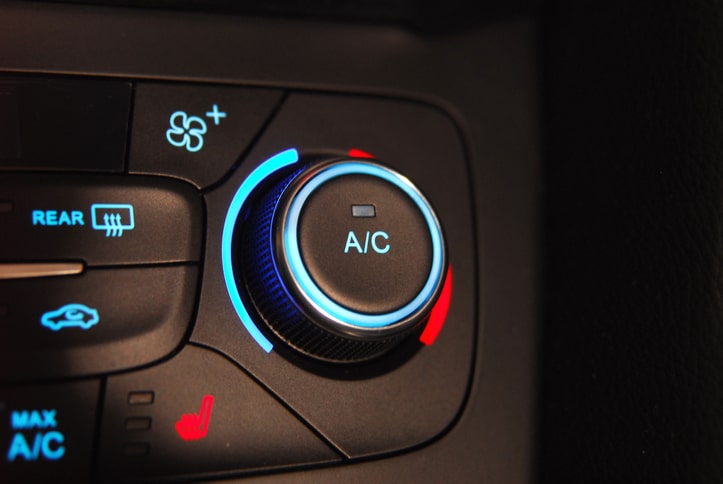 Why You Need Auto Air Conditioning
It almost goes without saying that your vehicle's air conditioning is important—if for no other reason than your comfort, and the comfort of your passengers, on hot days. But it's not just about keeping cool. The air conditioning unit in your vehicle can also create dehumidified air—which in turn demystifies your steamed-up windows during the winter months. Finally, a properly functioning air conditioning system filters out pollutants that might otherwise invade your vehicle's cabin space.
When Should You Get an AC Check?
No part of your vehicle is made to last forever, of course, and the air conditioning system is no different. It undergoes a lot of daily wear and tear which can eventually cause it to break down completely. Certainly, it's smart to get an AC check if you begin to notice the air isn't as cool as it used to be. It's also prudent to plan an AC check once a year or so, when you're at Meineke in Happy Valley OR getting other routine maintenance done.
Why Air Conditioning Service Matters
Your auto air conditioning system takes a lot of wear, day in and day out, so it's only a matter of time before individual components can fall into disrepair. Routine air conditioning service helps you prevent this. Additionally, a regular AC recharge ensures that you don't run out of refrigerant—which is vital for the regular functioning of your auto air conditioning.
How Frequent are Auto Air Conditioning Problems?
The good news is that most vehicle owners don't have very frequent auto air conditioning problems—and you can minimize the risk further still by investing in a routine AC check. Having an AC recharge every year or so is likely enough.
Should You Have an Air Conditioning Service Appointment Every Year?
The best way to stay on top of potential problems is just to make air conditioning service calls regular. Work them into your standing service appointments at Meineke in Happy Valley OR. Having an AC check once or twice a year will almost always be sufficient.
Know When to Get an AC Check
Certainly, you should be getting an AC check as part of your regular vehicle maintenance. This helps you to stay on top of any potential issues, and address small problems before they become big ones. Getting an AC check once or twice a year, perhaps when you get your oil changed or tires rotated, can be a great way to invest in the lifespan of your car.
Schedule A/C service today