Brakes Services in Broken Arrow, OK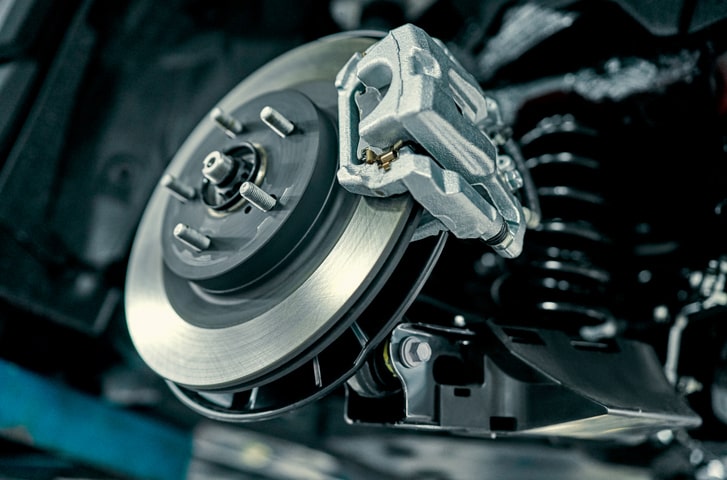 Why Anti-Lock Brakes?
Anti-lock brakes help you maintain better control of a vehicle under difficult road conditions like ice, rain or snow. When you drive your car through slippery conditions, you have to pump your brakes to make sure that the wheels do not become locked up. With ABS, the pumping is handled internally and much faster than you could do manually. The ABS brakes coordinate the wheel activity, which keeps your vehicle from spinning out of control. Learn more about ABS brake service and where to buy brake fluid when you come to Meineke #2005 at Broken Arrow, OK.
Why an Anti-Lock Braking System is Important
During normal braking procedures, the pedal action for an ABS or anti-lock braking system will feel much the same as it would in a vehicle having a non-ABS system. In an emergency, however, anti-lock brakes prevent wheel lock-up while allowing the driver to maintain steering control. In a critical situation when the brake pedal is depressed, the ABS will also bring the car to a stop in the shortest distance possible. Wondering if your car has anti-lock brakes? Just ask the specialists at Meineke #2005 in Broken Arrow, OK.
Warning Signs of Brake Malfunction
If you notice any of the signs of impending brake failure, do not continue to drive your car. Common signs include a lit ABS light, clicking or grinding noises while braking or a pulsation of the pedal when braking. You should also have your brakes inspected if you notice that your car is taking longer to come to a stop or pulls to one side when braking. Other red flags include increased drag when accelerating or lack of resistance when pressing on the brake pedal. For ABS brake service and all types of brake repairs, visit Meineke #2005 in Broken Arrow, OK.
Should You Ignore Your Anti-Lock Service Light?
It might seem strange that your regular brakes work properly even though the ABS brake light is on. This is no reason to ignore the light, because the anti-lock brakes prevent hydroplaning or skidding in adverse weather conditions. The ABS brakes give you more traction when you're on a slick surface. The new technology of braking gives you even more control over your car, even if you start to slide. Bring your vehicle to Meineke #2005 in Broken Arrow, OK for ABS brake service to keep you and your passengers safe under any type of driving conditions.
How New ABS Brakes Keep You Safe
Maintaining your anti-lock brakes often prevents costlier repairs, but most car parts do need to be replaced at some point. When it's time to upgrade to newer parts, bring your vehicle to Meineke #2005 at Broken Arrow, OK for service by professional technicians. Over time the technology for ABS brakes has changed, making them more efficient and giving you greater control over your vehicle in adverse driving conditions. We have all the information you need about your anti-lock brakes, service, repairs and brake fluid cost. Let our technicians help you stay safe on the road, no matter what Mother Nature sends. Where can you get it / save money
Schedule Brakes service today