A/C Services in Ronkonkoma, NY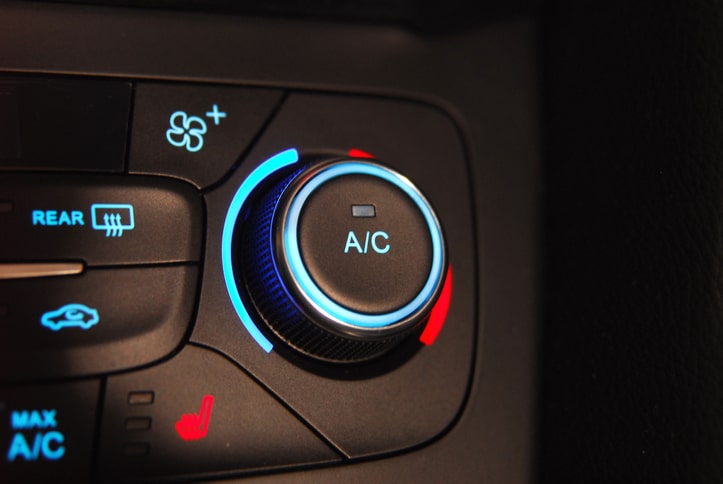 What is Auto Air Conditioning?
You might be surprised to learn exactly how your auto air conditioning system works. While it's commonly assumed that the AC generates cool air, that's not quite the case. Actually, it blows hot air, with all the heat removed through a peculiarly complex, multi-step process. In a nutshell, your auto air conditioning works by condensing the refrigerant (Freon), which in turn raises its temperature. This passes through a dryer, where contaminants and moisture are removed, then into an accumulator where it's slowed down further, leading to a loss of both pressure and temperature. The evaporator then cools down that air further still before the ventilation system pushes it out—and you experience it as a blast of chilly air!
Where Should You Get an AC Recharge?
A convenient way to get your auto AC service completed is to request it at Meineke. Meineke's service center in Ronkonkoma NY can perform AC checks along with other preventative maintenance, quickly and without hassle. Plus, you can visit the online coupon center to save a few bucks. This is the smartest way possible to invest in the longevity of your auto AC unit!
Get to Know Your Auto Air Conditioning
Most of us assume we know how the auto air conditioning system works. You press the button and your car's air vents produce cool, refreshing air—right? Well, actually, it's a bit more complicated than that. The quick synopsis: Your air conditioning unit produces air that's actually quite hot, but through a multi-step system it's both cooled down and also cleared of moisture and contaminants. This is a process that begins with your vehicle's refrigerant and ends with cool air coming through the vents—providing you with a comfortable ride no matter the weather.
What Could Go Wrong with Your Auto Air Conditioning?
If nothing else, you need a routine auto AC service call to make sure you have sufficient refrigerant; remember that this is a necessary ingredient in keeping your vehicle cool, and that you use somewhere around 15 percent of it every year. More generally, an auto AC check is needed because you use that system every day, and it takes a lot of wear and tear. Naturally, the AC isn't going to last forever—so give it the attention it needs.
Schedule Your AC Check at Meineke
It's quick and easy to schedule your AC check at Meineke in Ronkonkoma NY. Simply visit the Meineke website—and don't forget to scan the coupon page for deals! At Meineke, you can make sure all your vehicle's preventative maintenance needs are attended to, including any air conditioning repair work you might need.
Do You Know How Your Auto Air Conditioning Really Works?
How well do you understand the workings of your auto air conditioning system? Many drivers are surprised when they learn that their auto AC doesn't simply push out cool air, but rather it starts with warm air, cools and depressurizes it, filters out its contaminants, and then—at the end of a multi-stage process—it finally pushes that cool air into the cabin of the vehicle. If that sounds like a laborious undertaking, well, it is. The auto air conditioning takes on a lot of wear and tear. It goes without saying, then, that regular maintenance is a must.
Schedule A/C service today