Steering & Suspension Services in Patchogue, NY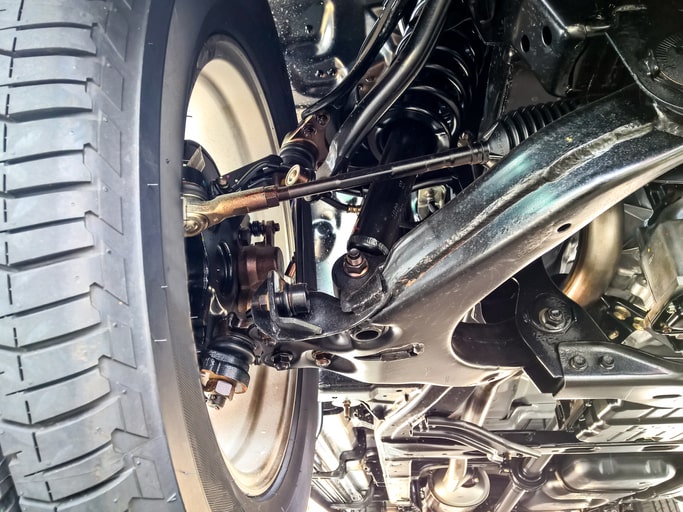 Steering and Suspension Explained
With so many more visible car problems and issues to address when servicing a vehicle, it can sometimes be easy to forget about steering and suspension systems. However, these are critical parts of your car's chassis and maintaining them is highly important for both a safe and smooth ride. The steering side is made up of the steering wheel, gears, linkages, and other components which help direct and control the motion of your car. The suspension side is aimed at supporting your vehicle's weight and absorbing the shock caused by the friction between the wheels and the road. The steering and suspension work together to help keep you in control of your car, facilitate the handling of the vehicle, and offer a smooth ride. They also impact other systems and parts such as your tires, and can cause misalignment or premature wornness.
When Should I Check My Steering and Suspension?
When it comes to the steering and suspension system of your vehicle, there are many factors to be taken into account and many forces and angles that need to be maintained or acted upon. A properly functioning SAS is vital for the safety of your ride, but it can also greatly reduce the cost of operating your car. Therefore, it's best to take your car in at the first signs of trouble, which are usually issues with the way your car steers or steering wheel vibrations. Another common sign is a vehicle that's hard to control or bounces too much. You may think that you can live with a little bounce here and there, but that can actually increase the braking distance and therefore the chances of an accident. Learn more about common signs of bad steering and suspension by contacting Meineke #131 in Patchogue, NY.
Steps in Solving Your SAS Problems
Evaluation is always the first step in any vehicle repair process, especially when it comes to steering and suspension. Since your car's SAS systems are comprised of hundreds of different parts and elements, it is important to have a thorough inspection in order to determine the proper cause of the symptoms. This inspection should include the front and rear end, the shocks, struts and coil springs, the wheel bearings and chassis parts, as well as the power steering and power steering fluid. The next step is the repair plan. Depending on the root of the problem, you will be presented with different options for repairs or replacements. Choosing the right repair plan is critical, which is why at Meineke, you can rely on our expert recommendations to get your car on the road stronger and for longer.
Complete Services At Meineke #131 in Patchogue, NY
Replacing or repairing certain parts of your steering and suspension can have an impact on other systems as well, which is why it's important to have a comprehensive view of your vehicle's repair needs. It's also important to have a one-stop shop for all those needs. Here, at Meineke #131 in Patchogue, NY, we offer a wide range of services, including tire alignment and tire rotation, which complement SAS system repairs. Tire alignment is a crucial step, as it adjusts the suspension of your vehicle, actually aligning the system that connects your wheels to the rest of the car. Tire rotation refers to periodically switching your tires and wheels from one position to another, as to prevent uneven wear and tear.
We Steer You Right
Come to Meineke #131 in Patchogue, NY for your steering and suspension service needs, or any other car trouble for that matter, and we will steer you right. That's our promise! Our experienced and trusted technicians will inspect your vehicle and properly determine the root problem, while also presenting you with options and solutions to get you back on the road. We'll make sure you understand all options available to you and recommend best course of action so that you're not back in the shop anytime soon. We'll identify exactly what repairs are necessary, but also inspect other parts such as wheel alignment, tires and brakes to make sure your car is safe to drive. We'll provide you with estimates and timelines so you're in full control of your repairs.
Schedule Steering & Suspension service today