Steering & Suspension Services in Ossining, NY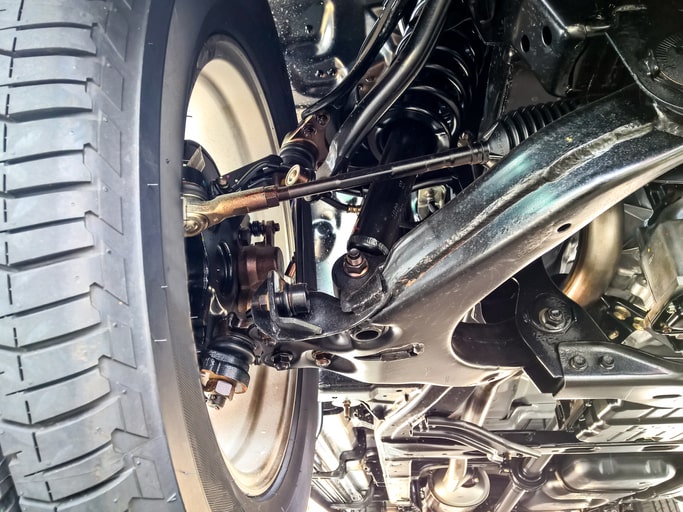 Understand Your Steering and Suspension Systems
Your vehicle's suspension and steering are actually parts of the chassis and are two very important systems for the stability and control of your car. The suspension system is in charge of supporting the weight of your car, helping maintain tire contact, and therefore absorbing or dampening the shock. Simultaneously, the steering system is the mechanism that allows you to direct and guide your vehicle. The suspension is comprised of three fundamental components: springs, dampers, and anti-sway bars which help absorb the motion of the wheels, control unwanted spring motion, and provide additional stability. It is therefore essential that your steering and suspension work properly and are carefully maintained so that you can have full control of your vehicle and also enjoy an "un-bumpy" ride.
When Should I Check My Steering and Suspension?
When it comes to the steering and suspension system of your vehicle, there are many factors to be taken into account and many forces and angles that need to be maintained or acted upon. A properly functioning SAS is vital for the safety of your ride, but it can also greatly reduce the cost of operating your car. Therefore, it's best to take your car in at the first signs of trouble, which are usually issues with the way your car steers or steering wheel vibrations. Another common sign is a vehicle that's hard to control or bounces too much. You may think that you can live with a little bounce here and there, but that can actually increase the braking distance and therefore the chances of an accident. Learn more about common signs of bad steering and suspension by contacting Meineke #545 in Ossining, NY.
How SAS Evaluation & Repair Works
Having your steering and suspension properly serviced can save you a lot of money down the road as it could help eliminate uneven and premature tire wear, as well as alignment issues. Our certified technicians will conduct a thorough evaluation of your vehicle, including inspection of all struts, shocks and springs to determine any signs of wear or damage. Based on the results of the evaluation, we will prepare a detailed repair plan for you and go over all options, such as replacing or repairing parts, so that you can approve the entire process beforehand. When certain parts of the steering and suspension are replaced, existing wheel angles may change, so we always recommend wheel alignment with any SAS repair service.
Replacing or Repairing SAS Systems
Depending on the findings from your vehicle's evaluation, you may have different options when it comes to the repair process. Some parts of the steering and suspension system can be fixed, while others may need replacing. Bushings, for instance, play an important role in your car's suspension but they're made of flexible material such as rubber, which means they need to be replaced if they are worn or damaged. Coil springs on the other hand, are made with wide gap coils and they can be serviced, as can the steering gearbox or loose lug nuts. It's great to have options, but it's also very important to choose the proper repair plan, one that will keep your car and yourself safe. Contact us at Meineke #545 in Ossining, NY and we'll help you understand more about what can be fixed and what needs replacing in your SAS system.
Why Choose Meineke?
Taking care of your car shouldn't be a stressful, money draining experience. Even more so when it comes to your steering and suspension system which is crucial for a smooth and safe ride. To make sure you are in full control of your car, you need a trusted technician to inspect and work on your SAS system and that's exactly what you'll find at Meineke - greatly experienced, knowledgeable and trusted mechanics who will make sure to get things right the first time around. We want to get you back behind the wheel in the most time-saving, cost-effective manner possible, so be sure to give us a call or schedule an appointment to discuss your steering and suspension needs with our experts. Having a properly functioning SAS system has many benefits down the road and will end up saving you money as it improves gas mileage, prevents premature tire wear and keeps your car out of the shop for longer.
Schedule Steering & Suspension service today