A/C Services in Henderson, NV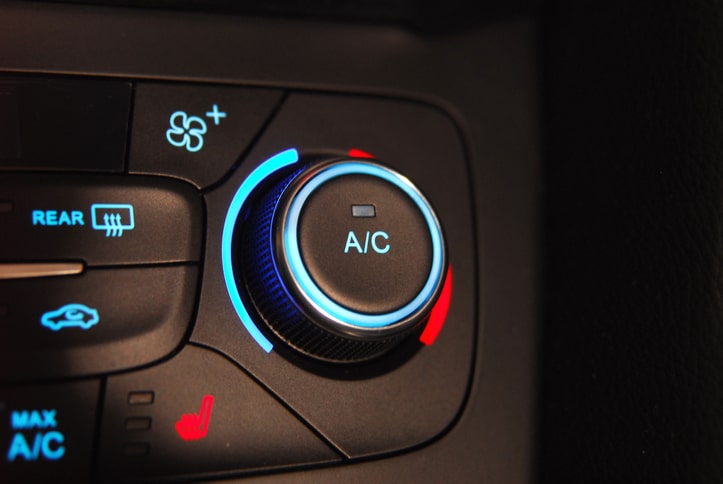 What Makes AC Service Necessary
No vehicle lasts forever, but there are some things you can do to make yours last a lot longer. Extending the lifespan of your car requires an investment in routine maintenance. You should get the tires rotated and the wheels aligned regularly. Also make sure that you routinely invest in oil change and replacement oil filters. This is one of the best things you can do to safeguard your vehicle against everyday wear and tear. It will also keep your car running smoothly and efficiently and will ultimately save you money on costly repair work. Learn more from the team at Meineke #4075 in Henderson NV .
How Your Auto Air Conditioning Works
Contrary to popular belief, your auto air conditioning doesn't simply create cool air. Actually, the process is quite a bit more complicated and multifaceted than that. It begins when the compressor condenses your vehicle's refrigerant—raising its temperature and sending it to the condenser, where it begins to lose heat. Passing through a dryer, the air is stripped of pollutants and airborne contaminants. In the accumulator, it's cooled further still, and also depressurized. It eventually makes its way to the ventilation system, where it's cooled down completely, and is released into your cabin as nice, refreshing air.
Why You Need Auto Air Conditioning
The auto air conditioning is an important part of your vehicle, without question—but not just for the obvious reason. Sure, it helps you and your passengers remain cool during the summer months. In addition, your air conditioning system allows you to demystify your steamy windows during the cold months of winter. And don't forget that the auto air conditioning maintains air quality within your cabin, stripping the air of pollutants and contaminants. All told: It's an important system, and worth taking care of with regular air conditioning service.
When is it Time for Auto AC Service?
As for when it's necessary to get your AC looked at, the short answer is: Any time you find that you're not getting cool air like you used to. Additionally, it's typically smart to have an AC check once or twice a year, as part of your preventative maintenance. This helps you keep ahead of any potential problems, resolving them before they turn into bigger or more expensive repair needs.
Schedule Your AC Check at Meineke
It's quick and easy to schedule your AC check at Meineke in Henderson NV. Simply visit the Meineke website—and don't forget to scan the coupon page for deals! At Meineke, you can make sure all your vehicle's preventative maintenance needs are attended to, including any air conditioning repair work you might need.
Why Getting an AC Check is So Important
There are a couple of things that can cause your auto air conditioning system to malfunction. The first is that it simply runs out of refrigerant; a regular AC check will help prevent this from happening. Also, your AC can simply undergo too much wear and tear. Any one component can malfunction, but addressing the problem early on prevents the repair needs from becoming too big or expensive.
Schedule A/C service today