Brakes Services in Rochester, NH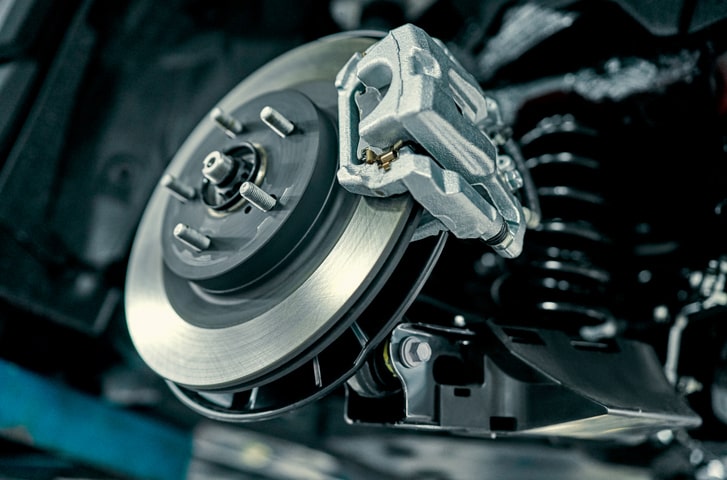 What Is an Anti Lock Braking System?
A car without anti lock brakes is vulnerable to uncontrolled skidding when braking, due to the risk of wheels locking up. The ABS system uses speed sensors to detect rapid decelerations, then controls the brakes through a series of valves positioned on the brake lines. The ABS uses a pump for restoring pressure to the brakes. The system is run by a control unit that processes the data from the sensors and controls the valves and the pump. Manufacturers continue to upgrade and improve anti-lock systems for faster reaction times and greater sensitivity. To find out details about your car's system, visit Meineke #1901 in Rochester, NH.
Why an Anti-Lock Braking System is Important
During normal braking procedures, the pedal action for an ABS or anti-lock braking system will feel much the same as it would in a vehicle having a non-ABS system. In an emergency, however, anti-lock brakes prevent wheel lock-up while allowing the driver to maintain steering control. In a critical situation when the brake pedal is depressed, the ABS will also bring the car to a stop in the shortest distance possible. Wondering if your car has anti-lock brakes? Just ask the specialists at Meineke #1901 in Rochester, NH.
Trouble Signs That Indicate Brake Inspection is Needed
As long as they appear to work as they should, you probably give little thought to the condition of your anti-lock brakes. However, you may begin to hear a screeching noise when you use your brakes or feel a vibration in the brake pedal. You may also find that when you apply the brakes, they seem less responsive than usual, or that your car seems to be pulling to one side or the other. These are all signs that it's time to let the specialists at Meineke #1901 in Rochester, NH, perform a thorough brake inspection.
How to Prevent ABS Failure
If your ABS fails, you can find yourself in a potentially very dangerous situation. Your anti lock system is what keeps your car from skidding or hydroplaning when you brake. For this reason, it is important to pay attention to signs that your brake system is impaired. One of the most common signs of an ABS problem is difficulty in applying the brake pedal, whether it offers more resistance or less than usual when you press it down. This type of problem is frequently related to brake fluid leakage or clogs and can arise whether you use silicone brake fluid or mineral brake fluid. If you notice a difference in brake pedal resistance, get your system checked at Meineke #1901 in Rochester, NH. How often to get a new one Where can you get it / save money
Schedule Brakes service today