AC Repair & Services in Wake Forest, NC 27587 - Meineke Car Care Services in Wake Forest, NC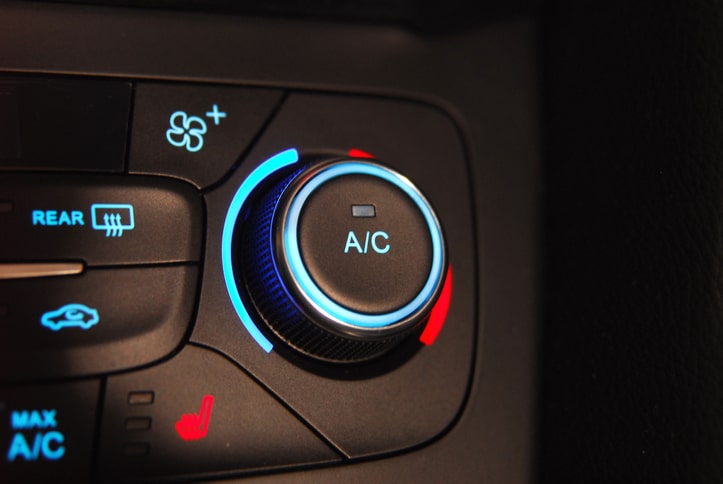 Ready for an Oil Change?
There are a few specific things that can go wrong with your vehicle's air conditioning. The biggest reason for a routine AC check is refrigerant; your vehicle will use up around 15 percent of its refrigerant each year, so eventually you'll need to get that replaced. Also, each individual part of the air conditioner can sustain damage through everyday use, but a routine AC service check can help you identify problems and get minor repairs made before they snowball into big issues. How Often Do You Need an AC Recharge? Generally speaking, you'll only need to get an AC recharge when you notice that the air isn't as cool or as refreshing as it used to be. With that said, make sure you're getting the unit inspected at least once a year, just to make sure there aren't any underlying problems that need to be addressed.
Why You Need an AC Check
There are a couple of main reasons why it's smart to get air conditioning service work done. The first is that you're going to run out of refrigerant eventually, and will need to have it replaced. (You use roughly 15 percent of your refrigerant each year.) In addition, wear and tear to each individual piece of your AC unit can cause long-term problems, but routine maintenance prevents minor problems from turning into larger, more expensive ones. It's ultimately in your best interest as a vehicle owner to make preventative maintenance a priority, and that includes getting a regular AC check.
Why Air Conditioning Service Matters
Your auto air conditioning system takes a lot of wear, day in and day out, so it's only a matter of time before individual components can fall into disrepair. Routine air conditioning service helps you prevent this. Additionally, a regular AC recharge ensures that you don't run out of refrigerant—which is vital for the regular functioning of your auto air conditioning.
Getting Your Auto Air Conditioning Fixed
Whether you need auto air conditioning repair work done or just want to schedule an AC check, the best place to do it is at Meineke. You can schedule an appointment at Meineke in Wake Forest NC today, using the Meineke website. Don't forget to check for coupons while you're there! Schedule your air conditioning repair work at your next earliest convenience!
Why Auto Air Conditioning Repair Matters
Responsible car owners get their oil changed about twice a year. They get their tires rotated, as well. They might do this work themselves; more likely, they go to a service station like Meineke in Wake Forest NC. As you show diligence to these routine auto maintenance steps, don't forget about your auto air conditioning. Your auto air conditioning works harder than you might think: It takes hot air and cools it, cleans out contaminants, and removes extra moisture. Through a multi-step process, it moves cool air from your refrigerant (Freon) to the vents, where you finally get to experience cool, refreshing air in your cabin. That's a lot of hustle, so it's no wonder your auto air conditioning needs some TLC from time to time.
Getting Air Conditioning Repair Work Done at Meineke
By visiting the Meineke website, it's easy and convenient to schedule all your routine maintenance needs, from oil changes to tire rotations to the AC check we've mentioned here. Not only that, but it's affordable, and the Meineke pros excel at customer care. To schedule your AC check, head over to the Meineke website today. Investing in regular air conditioning service appointments will keep your unit working properly for a long time to come.
Schedule A/C service today