A/C Services in Greenville, NC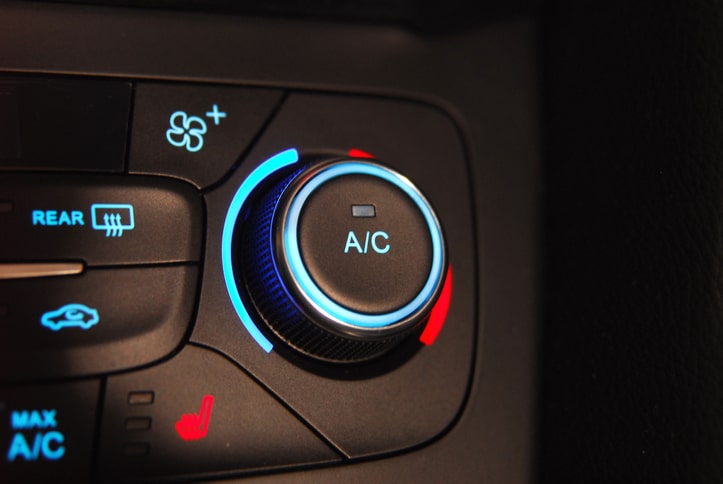 Get Air Conditioning Service at Meineke
Your local Meineke service center in Greenville NC is the best place to turn for all your vehicle maintenance needs—and by checking the Meineke online coupon page, you can potentially unlock savings. There's no easier way to ensure that your auto air conditioning keeps doing its thing, and keeping your cabin cool!
The Benefits of Your Auto Air Conditioning
Your air conditioning unit keeps the car comfortable, but that's not all. It also helps keep it contaminant-free, the air reasonably clean and healthy. Finally, your auto air conditioning unit can help to demystify foggy windows in the winter months, which is a major safety feature.
Why You Need Auto Air Conditioning
The auto air conditioning is an important part of your vehicle, without question—but not just for the obvious reason. Sure, it helps you and your passengers remain cool during the summer months. In addition, your air conditioning system allows you to demystify your steamy windows during the cold months of winter. And don't forget that the auto air conditioning maintains air quality within your cabin, stripping the air of pollutants and contaminants. All told: It's an important system, and worth taking care of with regular air conditioning service.
Why Get an AC Check?
You should invest in a regular auto AC check because the AC is important—simple as that. It's important because it provides you with a comfortable ride, especially during the blistering summer months. It also enables you to demystify your windows during winter. What's more, your auto air conditioning enhances air quality in your cabin, removing any stray contaminants in the air. These are all important functions that you can preserve through some basic auto maintenance.
Should You Have an Air Conditioning Service Appointment Every Year?
The best way to stay on top of potential problems is just to make air conditioning service calls regular. Work them into your standing service appointments at Meineke in Greenville NC. Having an AC check once or twice a year will almost always be sufficient.
Do You Know How Your Auto Air Conditioning Really Works?
How well do you understand the workings of your auto air conditioning system? Many drivers are surprised when they learn that their auto AC doesn't simply push out cool air, but rather it starts with warm air, cools and depressurizes it, filters out its contaminants, and then—at the end of a multi-stage process—it finally pushes that cool air into the cabin of the vehicle. If that sounds like a laborious undertaking, well, it is. The auto air conditioning takes on a lot of wear and tear. It goes without saying, then, that regular maintenance is a must.
Schedule A/C service today