A/C Services in Denver, NC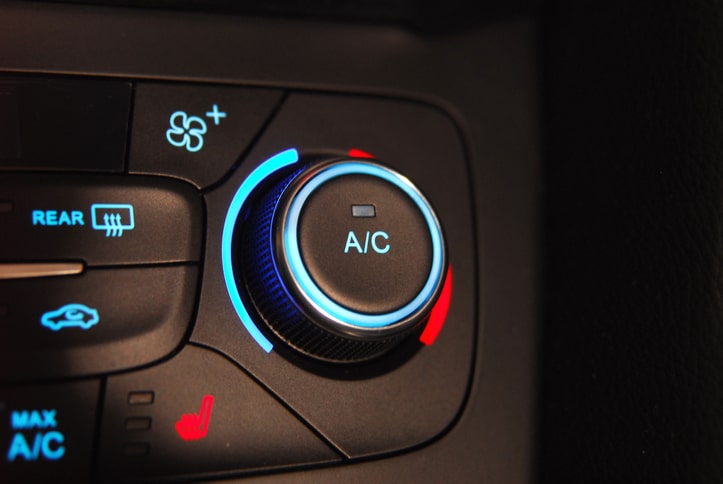 Get Air Conditioning Service at Meineke
Your local Meineke service center in Denver NC is the best place to turn for all your vehicle maintenance needs—and by checking the Meineke online coupon page, you can potentially unlock savings. There's no easier way to ensure that your auto air conditioning keeps doing its thing, and keeping your cabin cool!
Why You Need an AC Check
There are a couple of main reasons why it's smart to get air conditioning service work done. The first is that you're going to run out of refrigerant eventually, and will need to have it replaced. (You use roughly 15 percent of your refrigerant each year.) In addition, wear and tear to each individual piece of your AC unit can cause long-term problems, but routine maintenance prevents minor problems from turning into larger, more expensive ones. It's ultimately in your best interest as a vehicle owner to make preventative maintenance a priority, and that includes getting a regular AC check.
Get AC Repair Done at Meineke
As you consider your AC repair needs, consider visiting Meineke in Denver NC, where it's easy to schedule an air conditioning service check as part of your routine vehicle maintenance. It's a convenient and affordable way to extend the life of your car or truck—including the air conditioning! Schedule your appointment by visiting the Meineke website.
Why Get an AC Check?
You should invest in a regular auto AC check because the AC is important—simple as that. It's important because it provides you with a comfortable ride, especially during the blistering summer months. It also enables you to demystify your windows during winter. What's more, your auto air conditioning enhances air quality in your cabin, removing any stray contaminants in the air. These are all important functions that you can preserve through some basic auto maintenance.
How Your Auto Air Conditioning REALLY Works
A lot of drivers have the auto air conditioning system all wrong. They assume it's pretty straightforward, creating and then disseminating cool air. Actually, it's quite a bit more complicated than that. In a multi-step process that begins at the compressor and ends at your air vents, the auto air conditioning actually creates warm air, then strips out all the moisture and contaminants—cooling and depressurizing it all the while. Obviously, this requires a lot of work, so it stands to reason that the auto air conditioning system might need to be inspected and repaired from time to time.
When Do You Know You Need Air Conditioning Repair Work?
The surest way of knowing that your auto air conditioning needs an inspection is that it's not working the way it's supposed to—plain and simple. Specifically, an AC that's no longer pushing out cool air needs to be checked ASAP. Head down to Meineke in Denver NC to have it done!
Schedule A/C service today