Brakes Services in Blue Springs, MO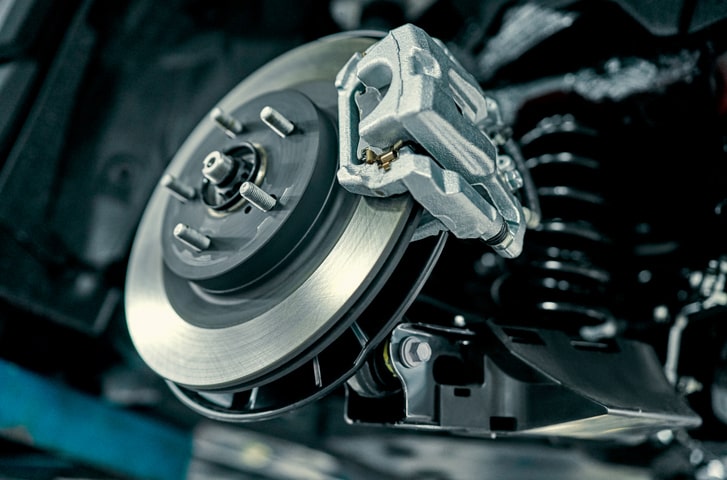 How Your Braking System Works
Your car's brakes operate through a hydraulic system, which means that they are powered through varying fluid pressure. Depressing the brake pedal pushes a piston that forces fluid through pipes to a cylinder that is placed near each wheel. The fluid fills the cylinders, which causes pistons to push out and apply the brakes to the wheel. Today's cars have anti lock brakes that include sensors and a control module to prevent a car from locking up and skidding in the event of heavy braking. Learn more about your car's brakes by having it inspected at in Blue Springs, MO.
Why It Is Important to Keep Your ABS Working
Braking sharply is risky but at times necessary in order to avoid a road hazard. One of the major risks of braking is losing control of your car, which could lead to a major accident. The anti-lock system monitors rotational speed and performs a sophisticated algorithm of releasing and pumping the brakes that prevents wheels from locking up and lets the driver retain control. A malfunctioning ABS is particularly risky when driving on a slippery or icy surface, in bad weather or on loose material such as gravel. For best performance, be sure to get a regular ABS brake service check at Meineke #1707 in Blue Springs, MO. When should you get it repaired / inspected
What Happens if You Let Faulty Brakes Go
Sometimes a mechanical issue with your car pops up without warning, catching you completely off guard. With brakes, however, you often get a signal that trouble might be brewing. Have it checked out promptly by taking your car to Meineke #1707 in Blue Springs, MO. If you ignore the problem, you may soon face serious issues with your car and more expenses when the problems that develop must be fixed. Even more important are the safety risks when you wait too long to have faulty brakes repaired.
Signs You Need to Replace Your ABS
The anti lock braking system is key to optimal vehicle safety. It is one of the most important components of your car, and any malfunction is a sign that you need to get it checked right away. While some ABS problems can be fixed with relative ease, others mean that it is time to replace the entire system. A major sign that you may need a new ABS is when your system kicks in randomly, even under normal driving conditions. This indicates a high likelihood that both the sensors and the control unit are malfunctioning. Learn more about ABS replacement or upgrade at Meineke #1707 in Blue Springs, MO.
Saving Money on Repairs
Although you can certainly learn how to recognize signs that your ABS brakes need repairs, any repairs should be provided by certified technicians who can ensure your brakes are in good operating condition. Before you come into our store, take a look at our coupons and pick up some savings. If you are ever in need of brake repairs, come to the professionals at Meineke #1707 in Blue Springs, MO. Keep your passengers safe in every type of driving condition by maintaining your brakes.
Schedule Brakes service today