Brakes Services in Hagerstown, MD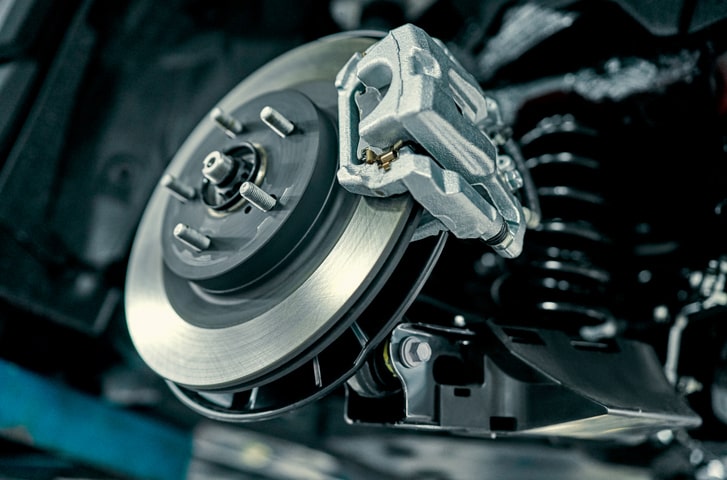 Understanding Your Anti-lock Brakes
Anti-lock brakes were designed to help you control your car during adverse driving conditions. The ABS system keeps the wheels of your vehicle from locking up, preventing skids when the road is wet or icy. Prior to anti-lock brakes, a driver would have to pump the brakes manually to prevent this phenomenon. Anti-lock brakes sense when your vehicle is in a skid condition and pulse the brakes hundreds of times per minute, which is much quicker than any driver could react. Although ABS brakes also reduce the stopping distance of your vehicle, this is not the main purpose of having ABS brakes. Get more information about anti-lock brakes at Meineke #2566 in Hagerstown, MD.
Benefits of ABS Brakes
Anti-lock brakes offer many benefits to drivers. The key advantage is that ABS brakes allow you to more safely stop in slippery conditions. Some drivers rely on their ABS brakes to help them stop within a shorter distance as well. Although an ABS system cost does add to the price of repairs, the technology is standard on most vehicles now. Without this system, you may lose money during the resale of your vehicle. The professional technicians at Meineke #2566 in Hagerstown, MD repair and install ABS brakes and we offer silicone brake fluid and mineral brake fluid to maintain your system. Drive safely on icy, snowy, and wet roads any time of year.
When Should You Schedule a Brake System Inspection
Some people think that the funny little sound their brakes are beginning to make can be eliminated with a simple fix. They begin looking around, wondering where to buy brake fluid and spend some time considering options, such as silicone brake fluid versus mineral brake fluid as well as overall brake fluid cost. Meanwhile, the funny sound turns into an annoying screech and the smart driver will realize it's time to take the car to Meineke #2566 in Hagerstown, MD, for an inspection. Why it needs to be repaired
Signs You Need to Replace Your ABS
The anti lock braking system is key to optimal vehicle safety. It is one of the most important components of your car, and any malfunction is a sign that you need to get it checked right away. While some ABS problems can be fixed with relative ease, others mean that it is time to replace the entire system. A major sign that you may need a new ABS is when your system kicks in randomly, even under normal driving conditions. This indicates a high likelihood that both the sensors and the control unit are malfunctioning. Learn more about ABS replacement or upgrade at Meineke #2566 in Hagerstown, MD.
Saving Money on Brake Service
We know that you're as interested in great ABS brake service as you are in an economical solution to your car's specific issues. The specialists at Meineke #2566 in Hagerstown, MD, are familiar with every kind of brake problem. Our goal is to offer solutions that are effective while still being as considerate as possible to your budget. This is why we recommend that drivers pay attention to any warning signals raised by their anti-lock brakes and come in promptly for an inspection. Catching potential problems early is definitely the most cost-effective road to take.
Schedule Brakes service today