Steering & Suspension Services in Lynn, MA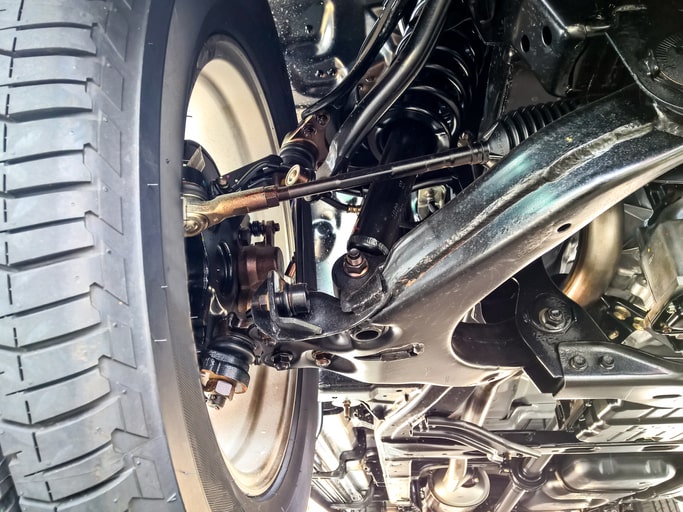 Steering and Suspension Explained
With so many more visible car problems and issues to address when servicing a vehicle, it can sometimes be easy to forget about steering and suspension systems. However, these are critical parts of your car's chassis and maintaining them is highly important for both a safe and smooth ride. The steering side is made up of the steering wheel, gears, linkages, and other components which help direct and control the motion of your car. The suspension side is aimed at supporting your vehicle's weight and absorbing the shock caused by the friction between the wheels and the road. The steering and suspension work together to help keep you in control of your car, facilitate the handling of the vehicle, and offer a smooth ride. They also impact other systems and parts such as your tires, and can cause misalignment or premature wornness.
When Should I Check My Steering and Suspension?
When it comes to the steering and suspension system of your vehicle, there are many factors to be taken into account and many forces and angles that need to be maintained or acted upon. A properly functioning SAS is vital for the safety of your ride, but it can also greatly reduce the cost of operating your car. Therefore, it's best to take your car in at the first signs of trouble, which are usually issues with the way your car steers or steering wheel vibrations. Another common sign is a vehicle that's hard to control or bounces too much. You may think that you can live with a little bounce here and there, but that can actually increase the braking distance and therefore the chances of an accident. Learn more about common signs of bad steering and suspension by contacting Meineke #1121 in Lynn, MA.
The Steering and Suspension Repair Process
SAS problems not only can cause a bumpy ride, but can also lead to other problems such as alignment issues. This is why the repair process always starts with a system inspection which covers the shocks and struts, bushings, the upper and lower ball joint, tire rod ends, the rack and pinion or steering gear box, and many other components of the steering and suspension system. This thorough inspection will help determine the cause of your vehicle's symptoms, and also help draft a detailed report. Based on this information, our expert technicians will be able to provide a repair plan and go over the results with you so you can approve any repairs. We always aim to provide a transparent, straightforward process to help you make the best decisions for your car.
Complete Services At Meineke #1121 in Lynn, MA
Replacing or repairing certain parts of your steering and suspension can have an impact on other systems as well, which is why it's important to have a comprehensive view of your vehicle's repair needs. It's also important to have a one-stop shop for all those needs. Here, at Meineke #1121 in Lynn, MA, we offer a wide range of services, including tire alignment and tire rotation, which complement SAS system repairs. Tire alignment is a crucial step, as it adjusts the suspension of your vehicle, actually aligning the system that connects your wheels to the rest of the car. Tire rotation refers to periodically switching your tires and wheels from one position to another, as to prevent uneven wear and tear.
A Hassle Free Experience
Whether it's your steering and suspension that needs servicing or any other part of your vehicle, Meineke is here to get you back on the road and on with life as quickly and hassle-free as possible. We do things right the first time around, so you don't have to worry when it comes to your vehicle. Our expert technicians will conduct a thorough inspection and evaluation to make sure there's no hidden damage or cause of your car's symptoms. You'll get a detailed report and repair plan and we won't move forward until we have your approval. It's as seamless as it gets! Contact us today or schedule an appointment and we'll be happy to answer any questions you may have and discuss your car service options.
Schedule Steering & Suspension service today