A/C Services in Richmond, KY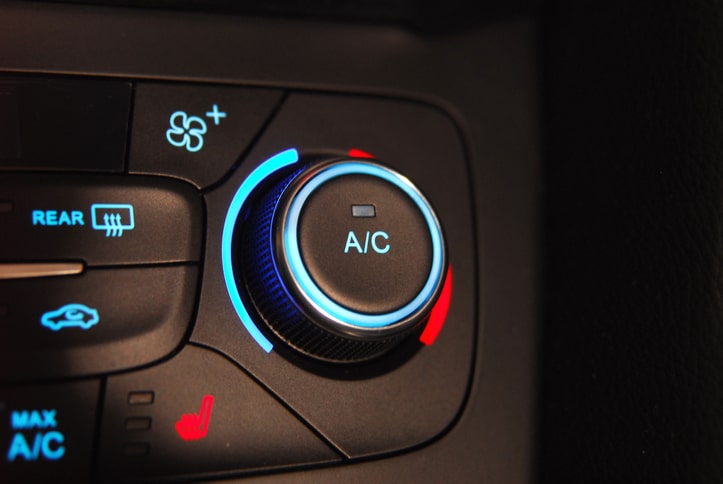 What Makes AC Service Necessary
No vehicle lasts forever, but there are some things you can do to make yours last a lot longer. Extending the lifespan of your car requires an investment in routine maintenance. You should get the tires rotated and the wheels aligned regularly. Also make sure that you routinely invest in oil change and replacement oil filters. This is one of the best things you can do to safeguard your vehicle against everyday wear and tear. It will also keep your car running smoothly and efficiently and will ultimately save you money on costly repair work. Learn more from the team at Meineke #1743 in Richmond KY .
Why You Need an AC Check
There are a couple of main reasons why it's smart to get air conditioning service work done. The first is that you're going to run out of refrigerant eventually, and will need to have it replaced. (You use roughly 15 percent of your refrigerant each year.) In addition, wear and tear to each individual piece of your AC unit can cause long-term problems, but routine maintenance prevents minor problems from turning into larger, more expensive ones. It's ultimately in your best interest as a vehicle owner to make preventative maintenance a priority, and that includes getting a regular AC check.
How Often is an AC Recharge Needed?
The good news is that you won't need to have serious work done to your AC very often. Indeed, most drivers go through just about 15 percent of their refrigerant per year, and other problems happen only after many miles have been accumulated. With that said, preventative maintenance helps you spot potential issues and minimize their impact—so scheduling a routine AC service call at Meineke in Richmond KY is recommended.
Why Get an AC Check?
You should invest in a regular auto AC check because the AC is important—simple as that. It's important because it provides you with a comfortable ride, especially during the blistering summer months. It also enables you to demystify your windows during winter. What's more, your auto air conditioning enhances air quality in your cabin, removing any stray contaminants in the air. These are all important functions that you can preserve through some basic auto maintenance.
Why Auto Air Conditioning Repair Matters
Responsible car owners get their oil changed about twice a year. They get their tires rotated, as well. They might do this work themselves; more likely, they go to a service station like Meineke in Richmond KY. As you show diligence to these routine auto maintenance steps, don't forget about your auto air conditioning. Your auto air conditioning works harder than you might think: It takes hot air and cools it, cleans out contaminants, and removes extra moisture. Through a multi-step process, it moves cool air from your refrigerant (Freon) to the vents, where you finally get to experience cool, refreshing air in your cabin. That's a lot of hustle, so it's no wonder your auto air conditioning needs some TLC from time to time.
Getting Air Conditioning Repair Work Done at Meineke
By visiting the Meineke website, it's easy and convenient to schedule all your routine maintenance needs, from oil changes to tire rotations to the AC check we've mentioned here. Not only that, but it's affordable, and the Meineke pros excel at customer care. To schedule your AC check, head over to the Meineke website today. Investing in regular air conditioning service appointments will keep your unit working properly for a long time to come.
Schedule A/C service today