Steering & Suspension Services in Indianapolis, IN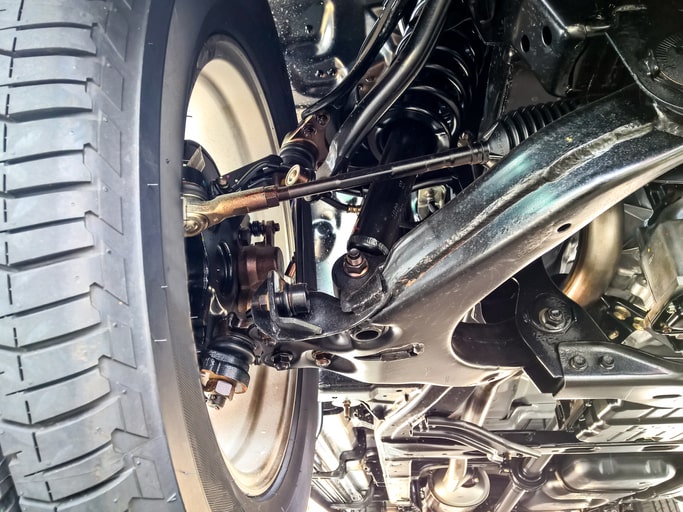 What's Inside Your Steering and Suspension System?
Your steering and suspension system, also known as SAS, supports your vehicle, absorbs shocks and bumps, and allows your car to turn in response to your steering input. The system is very complex and comprised of hundreds of different parts, especially considering that there are many different types of suspension designs. However, there are also certain major subsystems, such as the wheels and tires, the springs, the shock absorbers and struts, as well as the linkages, joints and hydraulics. They all play a major part in keeping your car on the road, offering a smooth ride, and easy control and handling of your vehicle. They are also all prone to failure, which is why it's important to have your SAS checked regularly, especially if you live in areas with poorly maintained roads or rugged terrain.
When Do I Need Steering and Suspension Service?
A smooth and safe ride is greatly dependent on your SAS system, so be sure to have it checked if you notice signs of a troubled steering and suspension system. These signs can vary, from excessive noise coming from under your car when driving over bumps, to experiencing too much bounciness or sways. Other common symptoms may include vibrating or a crooked steering wheel, as well as premature and uneven wear of your vehicle's tires. All in all, if your overall ride is shaky, bumpy and harsh, or if you're finding your car to be particularly hard to handle and control, then be sure to contact our experts at Meineke #625 in Indianapolis, IN and schedule an inspection.
How SAS Evaluation & Repair Works
Having your steering and suspension properly serviced can save you a lot of money down the road as it could help eliminate uneven and premature tire wear, as well as alignment issues. Our certified technicians will conduct a thorough evaluation of your vehicle, including inspection of all struts, shocks and springs to determine any signs of wear or damage. Based on the results of the evaluation, we will prepare a detailed repair plan for you and go over all options, such as replacing or repairing parts, so that you can approve the entire process beforehand. When certain parts of the steering and suspension are replaced, existing wheel angles may change, so we always recommend wheel alignment with any SAS repair service.
Benefit From Full Range of Services
While having options when it comes to your steering and suspension repair is important, it is also necessary to have a well-rounded inspection and service. SAS problems can create other issues as well, the most common ones being wheel angle changes and premature tire wear. At Meineke #625 in Indianapolis, IN, we offer wheel alignment and tire rotation services, which will take care of those issues for you. Misaligned wheels can cause a range of other problems, so it's best to have them properly aligned in conjunction with any steering and suspension repairs you may be doing. Tire rotation will help prevent premature tire wear, while also improving safe handling of your vehicle.
A Hassle Free Experience
Whether it's your steering and suspension that needs servicing or any other part of your vehicle, Meineke is here to get you back on the road and on with life as quickly and hassle-free as possible. We do things right the first time around, so you don't have to worry when it comes to your vehicle. Our expert technicians will conduct a thorough inspection and evaluation to make sure there's no hidden damage or cause of your car's symptoms. You'll get a detailed report and repair plan and we won't move forward until we have your approval. It's as seamless as it gets! Contact us today or schedule an appointment and we'll be happy to answer any questions you may have and discuss your car service options.
Schedule Steering & Suspension service today