Brakes Services in Indianapolis, IN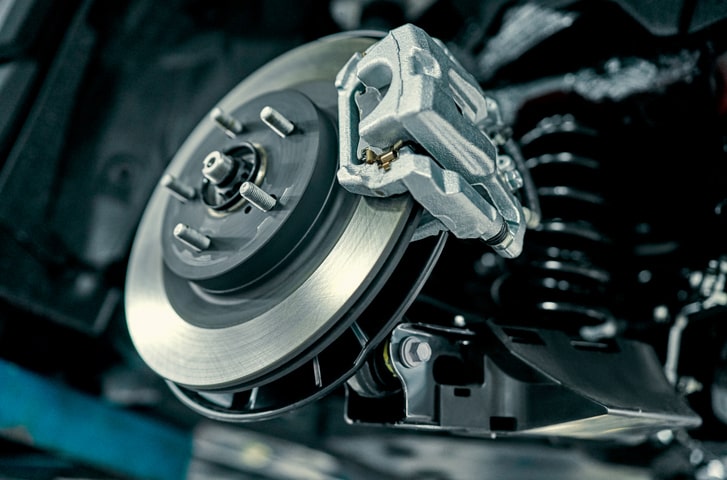 What it is / what does it do
The Importance of Having Good Brakes
You never know when you're going to have to make a quick stop while driving your car. It is critical that you be able to trust your anti-lock brakes when faced with an emergency situation. If you have passengers in your vehicle, children especially, the need for safety is even greater. Regular inspections are the best way to make sure that your brakes are in peak condition. At Meineke #1592 in Indianapolis, IN, we offer excellent ABS brake service, including timely and cost-effective inspections.
Warning Signs of Brake Malfunction
If you notice any of the signs of impending brake failure, do not continue to drive your car. Common signs include a lit ABS light, clicking or grinding noises while braking or a pulsation of the pedal when braking. You should also have your brakes inspected if you notice that your car is taking longer to come to a stop or pulls to one side when braking. Other red flags include increased drag when accelerating or lack of resistance when pressing on the brake pedal. For ABS brake service and all types of brake repairs, visit Meineke #1592 in Indianapolis, IN.
What Happens if You Put off Repairs to Your Anti-lock Brakes
Even if your anti-lock brakes fail, your car is probably still drivable. The ABS brakes will switch off if the components fail, but the regular brakes on your car still work. This can still be a problem if you get into a panic situation where you expect your brakes to pump themselves to get you out of a skid. Don't put off repairs to the anti-lock brakes, even if you're not expecting icy or snowy weather. The ABS system also keeps your auto from hydroplaning in wet driving conditions. Maintain your brakes with silicone brake fluid or mineral brake fluid by coming to the professionals at Meineke #1592 in Indianapolis, IN.
When You Need a New ABS Brake System
Although some repairs to the ABS system can be costly, it's much safer to replace a faulty ABS module as soon as possible. When you hear random clicking noises or feel the brakes trying to pump themselves, you need to come to Meineke #1592 in Indianapolis, IN for professional repairs. When you become accustomed to relying on your anti-lock brakes, you don't want to be caught without them, especially when the weather gets bad. Let Meineke help keep you safe on the road.
Saving Money on Brake Service
We know that you're as interested in great ABS brake service as you are in an economical solution to your car's specific issues. The specialists at Meineke #1592 in Indianapolis, IN, are familiar with every kind of brake problem. Our goal is to offer solutions that are effective while still being as considerate as possible to your budget. This is why we recommend that drivers pay attention to any warning signals raised by their anti-lock brakes and come in promptly for an inspection. Catching potential problems early is definitely the most cost-effective road to take.
Schedule Brakes service today