A/C Services in South Elgin, IL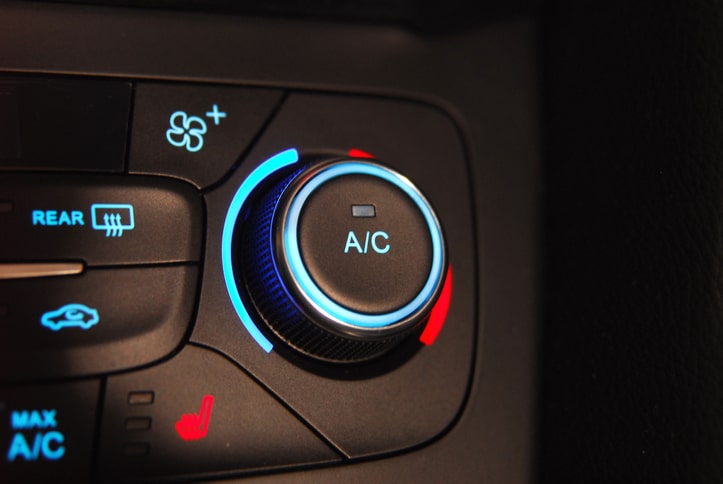 Why Get an AC Check?
For as important as your vehicle air conditioner is, it's obvious why you might want to get it inspected on a regular basis. Simply put, the air conditioner in your vehicle takes a lot of everyday wear and tear, and over time it can cease to work the way it should. A regular inspection—perhaps when you visit Meineke in South Elgin IL for other routine maintenance, like an oil change and tire rotation—can keep your AC functioning properly.
When Should You Get an AC Check?
No part of your vehicle is made to last forever, of course, and the air conditioning system is no different. It undergoes a lot of daily wear and tear which can eventually cause it to break down completely. Certainly, it's smart to get an AC check if you begin to notice the air isn't as cool as it used to be. It's also prudent to plan an AC check once a year or so, when you're at Meineke in South Elgin IL getting other routine maintenance done.
Why Air Conditioning Service Matters
Your auto air conditioning system takes a lot of wear, day in and day out, so it's only a matter of time before individual components can fall into disrepair. Routine air conditioning service helps you prevent this. Additionally, a regular AC recharge ensures that you don't run out of refrigerant—which is vital for the regular functioning of your auto air conditioning.
What Could Go Wrong with Your Auto Air Conditioning?
If nothing else, you need a routine auto AC service call to make sure you have sufficient refrigerant; remember that this is a necessary ingredient in keeping your vehicle cool, and that you use somewhere around 15 percent of it every year. More generally, an auto AC check is needed because you use that system every day, and it takes a lot of wear and tear. Naturally, the AC isn't going to last forever—so give it the attention it needs.
Why is it Necessary to Get an AC Recharge?
There are a couple of reasons why you might eventually need to have some air conditioning repair work done. One, speaking generally, is that your air conditioning system does a lot of hard work, and eventually that heavy lifting will lead to wear and tear. Any one component of the system can break and throw the whole thing off; an AC check will help you identify and correct problems before that happens. Additionally, you'll eventually run low on refrigerant, which is a critical ingredient in keeping your cabin cool. That's when an AC recharge is needed.
Getting Air Conditioning Repair Work Done at Meineke
By visiting the Meineke website, it's easy and convenient to schedule all your routine maintenance needs, from oil changes to tire rotations to the AC check we've mentioned here. Not only that, but it's affordable, and the Meineke pros excel at customer care. To schedule your AC check, head over to the Meineke website today. Investing in regular air conditioning service appointments will keep your unit working properly for a long time to come.
Schedule A/C service today