A/C Services in Meridian, ID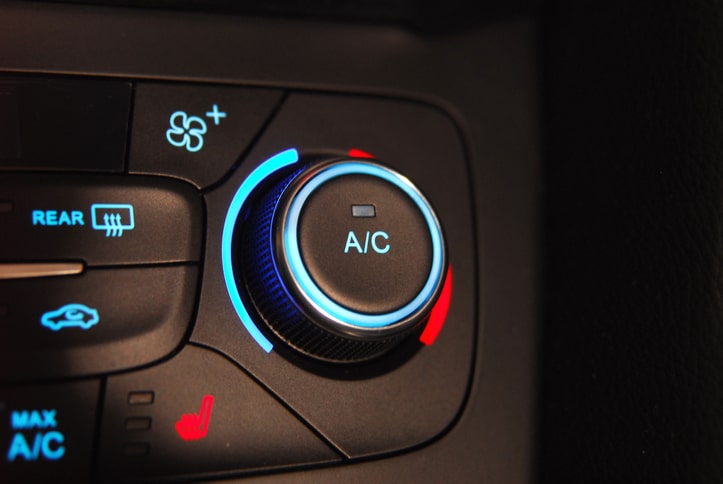 What is Auto Air Conditioning?
You might be surprised to learn exactly how your auto air conditioning system works. While it's commonly assumed that the AC generates cool air, that's not quite the case. Actually, it blows hot air, with all the heat removed through a peculiarly complex, multi-step process. In a nutshell, your auto air conditioning works by condensing the refrigerant (Freon), which in turn raises its temperature. This passes through a dryer, where contaminants and moisture are removed, then into an accumulator where it's slowed down further, leading to a loss of both pressure and temperature. The evaporator then cools down that air further still before the ventilation system pushes it out—and you experience it as a blast of chilly air!
Where Should You Get an AC Recharge?
A convenient way to get your auto AC service completed is to request it at Meineke. Meineke's service center in Meridian ID can perform AC checks along with other preventative maintenance, quickly and without hassle. Plus, you can visit the online coupon center to save a few bucks. This is the smartest way possible to invest in the longevity of your auto AC unit!
Why You Need Auto Air Conditioning
The auto air conditioning is an important part of your vehicle, without question—but not just for the obvious reason. Sure, it helps you and your passengers remain cool during the summer months. In addition, your air conditioning system allows you to demystify your steamy windows during the cold months of winter. And don't forget that the auto air conditioning maintains air quality within your cabin, stripping the air of pollutants and contaminants. All told: It's an important system, and worth taking care of with regular air conditioning service.
When is it Time for Auto AC Service?
As for when it's necessary to get your AC looked at, the short answer is: Any time you find that you're not getting cool air like you used to. Additionally, it's typically smart to have an AC check once or twice a year, as part of your preventative maintenance. This helps you keep ahead of any potential problems, resolving them before they turn into bigger or more expensive repair needs.
Should You Have an Air Conditioning Service Appointment Every Year?
The best way to stay on top of potential problems is just to make air conditioning service calls regular. Work them into your standing service appointments at Meineke in Meridian ID. Having an AC check once or twice a year will almost always be sufficient.
Getting Air Conditioning Repair Work Done at Meineke
By visiting the Meineke website, it's easy and convenient to schedule all your routine maintenance needs, from oil changes to tire rotations to the AC check we've mentioned here. Not only that, but it's affordable, and the Meineke pros excel at customer care. To schedule your AC check, head over to the Meineke website today. Investing in regular air conditioning service appointments will keep your unit working properly for a long time to come.
Schedule A/C service today