Brakes Services in New Castle, DE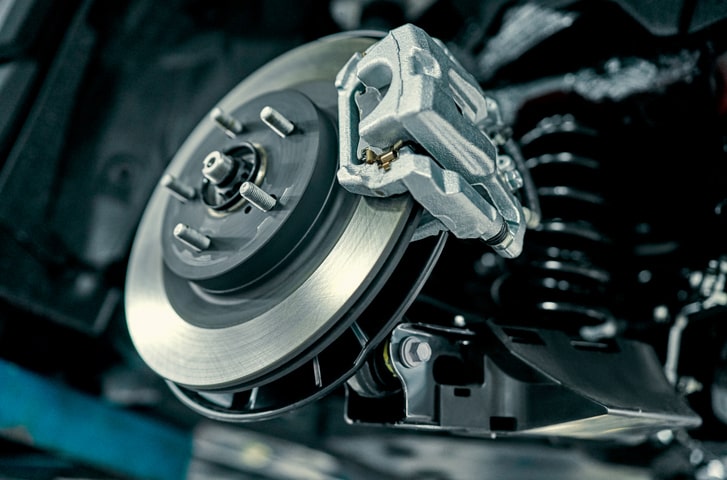 What it is / what does it do
The Importance of ABS Systems
ABS brakes were designed to prevent lock-ups and skids but also offer a few other benefits. Some insurance companies offer discounts for having this safety device because it has a track record of effectively preventing accidents. ABS is standard on today's vehicles. Without this system on your vehicle, you may not get the premium resale value. Although the ABS system cost does add to the overall cost of your car, it's worth the added safety and value. Talk to the technicians at Meineke #949 in New Castle, DE for more information about ABS brakes.
Signs Your ABS Brakes Need Repair
Most ABS systems have multiple sensors built into the system to alert you when the brakes need service. A light on the dashboard might illuminate or you may feel that it takes more effort to press the pedal when braking. Another sign of ABS brake failure is that the brakes lock up while heavy braking. You may hear random clicking noises or feel your brakes trying to pump themselves. This is an indication that something is not working properly. For ABS brake service, bring your car to Meineke #949 in New Castle, DE for quick and convenient repairs and maintenance by our professional technicians. Why it needs to be repaired
Brake Repair Versus Replacement
If you are accustomed to bringing your vehicle in to Meineke #949 in New Castle, DE, for routine inspection of your anti-lock brakes, you already know that this represents big cost savings. You might need a minor part or some brake fluid added to the system, and this kind of service can be done quickly and inexpensively. If, however, you have worn brake pads, replacement will be required and you should have that done as soon as possible. Brakes of any kind are designed to wear out, and brake pads are only one component that might need replacing. We will assess any brake problems you're having and recommend the most appropriate solution.
Save Money On Your ABS Upgrade
If you are thinking about replacing your anti lock system, a reputable service center can help you choose the best one for your car and help you ensure optimal function. Today's manufacturers are continually improving sensitivity and reaction time in order to improve safety. As part of your brake's mechanism, your ABS is affected by the type of brake fluid you use. High quality fluid is less prone to clogging your valves, so it is important to know where to buy brake fluid that is right for your system. Ask the professionals at Meineke #949 in New Castle, DE about replacing and maintaining your ABS, as well as brake fluid cost.
Schedule Brakes service today