Brakes Services in Thornton, CO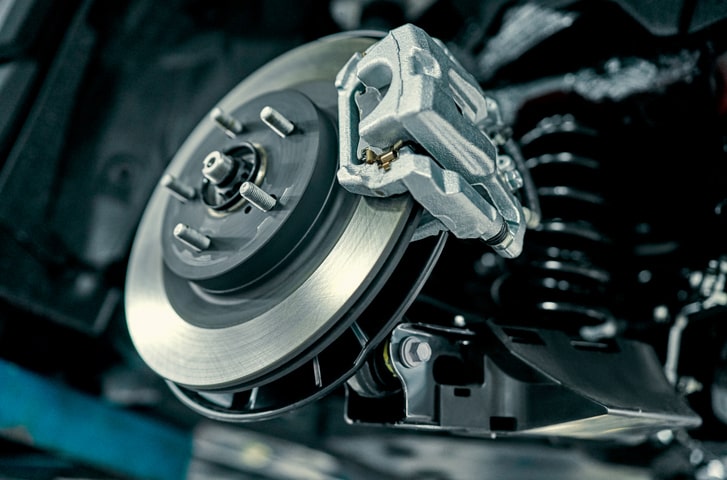 Why Anti-Lock Brakes?
Anti-lock brakes help you maintain better control of a vehicle under difficult road conditions like ice, rain or snow. When you drive your car through slippery conditions, you have to pump your brakes to make sure that the wheels do not become locked up. With ABS, the pumping is handled internally and much faster than you could do manually. The ABS brakes coordinate the wheel activity, which keeps your vehicle from spinning out of control. Learn more about ABS brake service and where to buy brake fluid when you come to Meineke #4226 at Thornton, CO.
Benefits of ABS Brakes
Anti-lock brakes offer many benefits to drivers. The key advantage is that ABS brakes allow you to more safely stop in slippery conditions. Some drivers rely on their ABS brakes to help them stop within a shorter distance as well. Although an ABS system cost does add to the price of repairs, the technology is standard on most vehicles now. Without this system, you may lose money during the resale of your vehicle. The professional technicians at Meineke #4226 in Thornton, CO repair and install ABS brakes and we offer silicone brake fluid and mineral brake fluid to maintain your system. Drive safely on icy, snowy, and wet roads any time of year.
Warning Signs of Brake Malfunction
If you notice any of the signs of impending brake failure, do not continue to drive your car. Common signs include a lit ABS light, clicking or grinding noises while braking or a pulsation of the pedal when braking. You should also have your brakes inspected if you notice that your car is taking longer to come to a stop or pulls to one side when braking. Other red flags include increased drag when accelerating or lack of resistance when pressing on the brake pedal. For ABS brake service and all types of brake repairs, visit Meineke #4226 in Thornton, CO.
Why Brakes Should Be Repaired Immediately
Signs of potential brake failure can appear suddenly or gradually. In some cases, the brake pedal may go out, while in others you may notice a creeping increase in the time it takes to stop your car. Strange noises while braking can also indicate a problem. Faulty brakes decrease the control you have over your car and can lead to a serious accident. If you notice a problem with your brakes, have your car checked immediately. Contact the car repair professionals at Meineke #4226 in , CO for repairs and maintenance to your brake system.
How New ABS Brakes Keep You Safe
Maintaining your anti-lock brakes often prevents costlier repairs, but most car parts do need to be replaced at some point. When it's time to upgrade to newer parts, bring your vehicle to Meineke #4226 at Thornton, CO for service by professional technicians. Over time the technology for ABS brakes has changed, making them more efficient and giving you greater control over your vehicle in adverse driving conditions. We have all the information you need about your anti-lock brakes, service, repairs and brake fluid cost. Let our technicians help you stay safe on the road, no matter what Mother Nature sends. Where can you get it / save money
Schedule Brakes service today