Brakes Services in Fountain, CO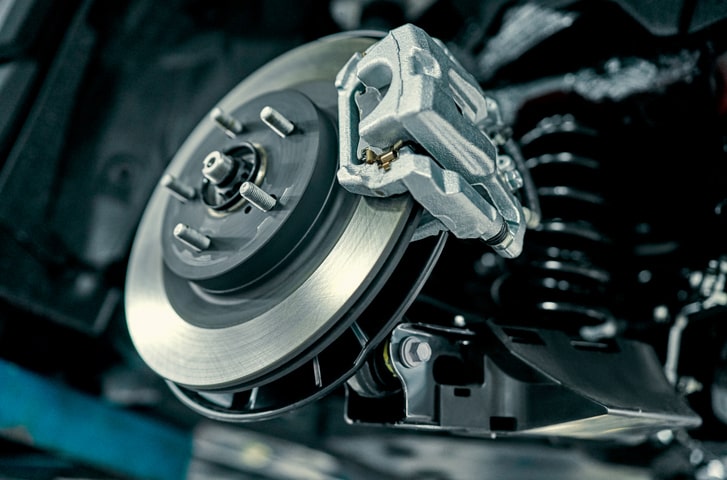 How Your Braking System Works
Your car's brakes operate through a hydraulic system, which means that they are powered through varying fluid pressure. Depressing the brake pedal pushes a piston that forces fluid through pipes to a cylinder that is placed near each wheel. The fluid fills the cylinders, which causes pistons to push out and apply the brakes to the wheel. Today's cars have anti lock brakes that include sensors and a control module to prevent a car from locking up and skidding in the event of heavy braking. Learn more about your car's brakes by having it inspected at in Fountain, CO. Why it's important / Benefits
Trouble Signs That Indicate Brake Inspection is Needed
As long as they appear to work as they should, you probably give little thought to the condition of your anti-lock brakes. However, you may begin to hear a screeching noise when you use your brakes or feel a vibration in the brake pedal. You may also find that when you apply the brakes, they seem less responsive than usual, or that your car seems to be pulling to one side or the other. These are all signs that it's time to let the specialists at Meineke #2032 in Fountain, CO, perform a thorough brake inspection.
Ignoring a Brake Problem Poses Risks
Your first consideration before driving a vehicle should always be safety, especially when you are transporting passengers. The anti-lock brakes often put up the first red flags that your car is in need of maintenance. That funny scraping sound you hear could be an early warning sign of trouble. Your brake pads may be wearing down and if you let the problem go too long, safety might become a very real concern. In addition, worn brake pads can lead to further vehicle damage. Nip these concerns in the bud by taking your car or truck to Meineke #2032 in Fountain, CO, for ABS brake service. How often to get a new one
Save Money On Your ABS Upgrade
If you are thinking about replacing your anti lock system, a reputable service center can help you choose the best one for your car and help you ensure optimal function. Today's manufacturers are continually improving sensitivity and reaction time in order to improve safety. As part of your brake's mechanism, your ABS is affected by the type of brake fluid you use. High quality fluid is less prone to clogging your valves, so it is important to know where to buy brake fluid that is right for your system. Ask the professionals at Meineke #2032 in Fountain, CO about replacing and maintaining your ABS, as well as brake fluid cost.
Schedule Brakes service today