Brakes Services in Oceanside, CA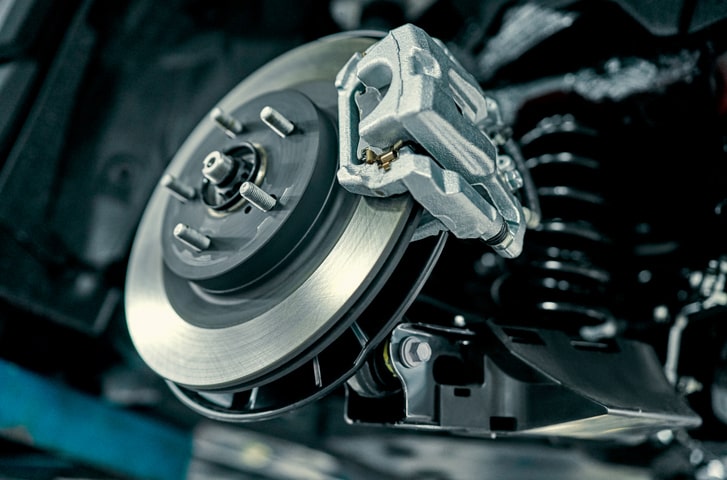 Understanding Your Anti-Lock Brakes
Your anti-lock brake system, or ABS, consists of a hydraulic control unit (HCU), an anti-lock brake control module and both front and rear anti-lock brake sensors. When you apply the brakes, you essentially force brake fluid from master cylinder outlet ports to HCU inlet ports. From the HCU, pressure is transmitted through four solenoid valves to each wheel and your vehicle comes to a stop. During an emergency stop, the ABS modulates brake pressure in order to prevent wheel lock-up. If you would like to learn more about ABS, we invite you to drop by Meineke #4068 in Oceanside, CA. Our friendly specialists know all about anti-lock brakes and how to care for them.
Why an Anti-Lock Braking System is Important
During normal braking procedures, the pedal action for an ABS or anti-lock braking system will feel much the same as it would in a vehicle having a non-ABS system. In an emergency, however, anti-lock brakes prevent wheel lock-up while allowing the driver to maintain steering control. In a critical situation when the brake pedal is depressed, the ABS will also bring the car to a stop in the shortest distance possible. Wondering if your car has anti-lock brakes? Just ask the specialists at Meineke #4068 in Oceanside, CA.
Signs Your ABS Brakes Need Repair
Most ABS systems have multiple sensors built into the system to alert you when the brakes need service. A light on the dashboard might illuminate or you may feel that it takes more effort to press the pedal when braking. Another sign of ABS brake failure is that the brakes lock up while heavy braking. You may hear random clicking noises or feel your brakes trying to pump themselves. This is an indication that something is not working properly. For ABS brake service, bring your car to Meineke #4068 in Oceanside, CA for quick and convenient repairs and maintenance by our professional technicians. Why it needs to be repaired
Brake Repair Versus Replacement
If you are accustomed to bringing your vehicle in to Meineke #4068 in Oceanside, CA, for routine inspection of your anti-lock brakes, you already know that this represents big cost savings. You might need a minor part or some brake fluid added to the system, and this kind of service can be done quickly and inexpensively. If, however, you have worn brake pads, replacement will be required and you should have that done as soon as possible. Brakes of any kind are designed to wear out, and brake pads are only one component that might need replacing. We will assess any brake problems you're having and recommend the most appropriate solution. Where can you get it / save money
Schedule Brakes service today