A/C Services in Montebello, CA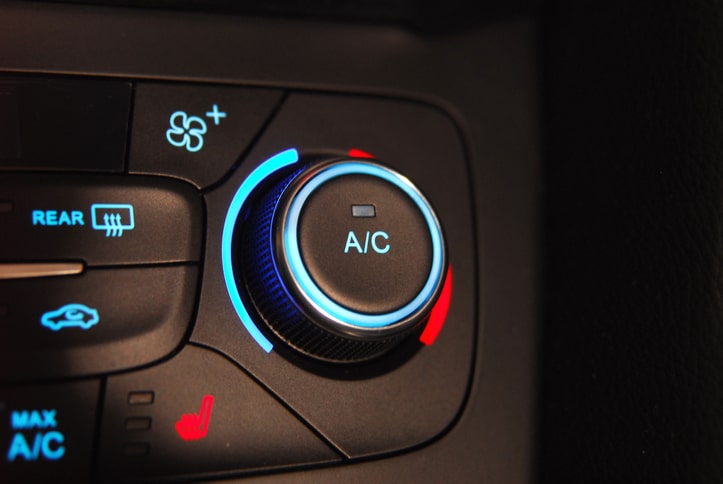 Why You Need Auto Air Conditioning
It almost goes without saying that your vehicle's air conditioning is important—if for no other reason than your comfort, and the comfort of your passengers, on hot days. But it's not just about keeping cool. The air conditioning unit in your vehicle can also create dehumidified air—which in turn demystifies your steamed-up windows during the winter months. Finally, a properly functioning air conditioning system filters out pollutants that might otherwise invade your vehicle's cabin space.
When Should You Get an AC Check?
No part of your vehicle is made to last forever, of course, and the air conditioning system is no different. It undergoes a lot of daily wear and tear which can eventually cause it to break down completely. Certainly, it's smart to get an AC check if you begin to notice the air isn't as cool as it used to be. It's also prudent to plan an AC check once a year or so, when you're at Meineke in Montebello CA getting other routine maintenance done.
Why Air Conditioning Service Matters
Your auto air conditioning system takes a lot of wear, day in and day out, so it's only a matter of time before individual components can fall into disrepair. Routine air conditioning service helps you prevent this. Additionally, a regular AC recharge ensures that you don't run out of refrigerant—which is vital for the regular functioning of your auto air conditioning.
When is it Time for Auto AC Service?
As for when it's necessary to get your AC looked at, the short answer is: Any time you find that you're not getting cool air like you used to. Additionally, it's typically smart to have an AC check once or twice a year, as part of your preventative maintenance. This helps you keep ahead of any potential problems, resolving them before they turn into bigger or more expensive repair needs.
How Your Auto Air Conditioning REALLY Works
A lot of drivers have the auto air conditioning system all wrong. They assume it's pretty straightforward, creating and then disseminating cool air. Actually, it's quite a bit more complicated than that. In a multi-step process that begins at the compressor and ends at your air vents, the auto air conditioning actually creates warm air, then strips out all the moisture and contaminants—cooling and depressurizing it all the while. Obviously, this requires a lot of work, so it stands to reason that the auto air conditioning system might need to be inspected and repaired from time to time.
Why Getting an AC Check is So Important
There are a couple of things that can cause your auto air conditioning system to malfunction. The first is that it simply runs out of refrigerant; a regular AC check will help prevent this from happening. Also, your AC can simply undergo too much wear and tear. Any one component can malfunction, but addressing the problem early on prevents the repair needs from becoming too big or expensive.
Schedule A/C service today