Brakes Services in Flagstaff, AZ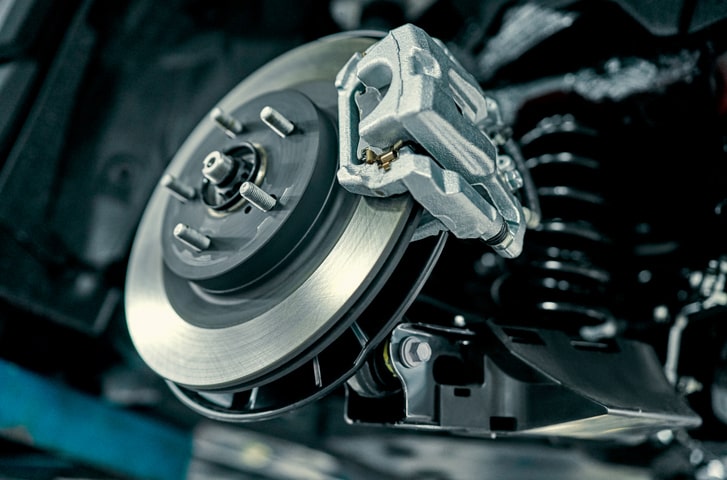 Why Anti-Lock Brakes?
Anti-lock brakes help you maintain better control of a vehicle under difficult road conditions like ice, rain or snow. When you drive your car through slippery conditions, you have to pump your brakes to make sure that the wheels do not become locked up. With ABS, the pumping is handled internally and much faster than you could do manually. The ABS brakes coordinate the wheel activity, which keeps your vehicle from spinning out of control. Learn more about ABS brake service and where to buy brake fluid when you come to Meineke #4286 at Flagstaff, AZ.
The Importance of ABS Systems
ABS brakes were designed to prevent lock-ups and skids but also offer a few other benefits. Some insurance companies offer discounts for having this safety device because it has a track record of effectively preventing accidents. ABS is standard on today's vehicles. Without this system on your vehicle, you may not get the premium resale value. Although the ABS system cost does add to the overall cost of your car, it's worth the added safety and value. Talk to the technicians at Meineke #4286 in Flagstaff, AZ for more information about ABS brakes. When should you get it repaired / inspected
Should You Ignore Your Anti-Lock Service Light?
It might seem strange that your regular brakes work properly even though the ABS brake light is on. This is no reason to ignore the light, because the anti-lock brakes prevent hydroplaning or skidding in adverse weather conditions. The ABS brakes give you more traction when you're on a slick surface. The new technology of braking gives you even more control over your car, even if you start to slide. Bring your vehicle to Meineke #4286 in Flagstaff, AZ for ABS brake service to keep you and your passengers safe under any type of driving conditions.
Time for New Brakes
The cost to repair or replace an anti-brake system, or ABS, can sometimes be concerning. The first thing to do is to bring your vehicle to the specialists at Meineke #4286 in Flagstaff, AZ. You may only need new brake fluid or just a minor part. It might be that new brake pads are needed. Of course, there could be issues with other brake system components. Our professionals can resolve the problem and see that you're back on the road safely with a solution that is as cost-effective as possible. Where can you get it / save money
Schedule Brakes service today