A/C Services in Chandler, AZ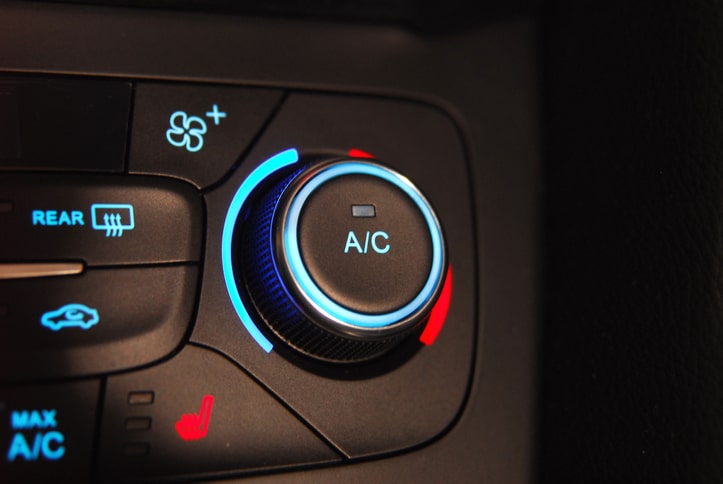 What is Auto Air Conditioning?
You might be surprised to learn exactly how your auto air conditioning system works. While it's commonly assumed that the AC generates cool air, that's not quite the case. Actually, it blows hot air, with all the heat removed through a peculiarly complex, multi-step process. In a nutshell, your auto air conditioning works by condensing the refrigerant (Freon), which in turn raises its temperature. This passes through a dryer, where contaminants and moisture are removed, then into an accumulator where it's slowed down further, leading to a loss of both pressure and temperature. The evaporator then cools down that air further still before the ventilation system pushes it out—and you experience it as a blast of chilly air!
Why You Need an AC Check
There are a couple of main reasons why it's smart to get air conditioning service work done. The first is that you're going to run out of refrigerant eventually, and will need to have it replaced. (You use roughly 15 percent of your refrigerant each year.) In addition, wear and tear to each individual piece of your AC unit can cause long-term problems, but routine maintenance prevents minor problems from turning into larger, more expensive ones. It's ultimately in your best interest as a vehicle owner to make preventative maintenance a priority, and that includes getting a regular AC check.
Is it Time for Air Conditioning Service?
If you ever find that your auto air conditioning isn't working as it's supposed to—that is, that your auto air conditioning no longer provides nice, cool air—that's the #1 sign that it's time for an AC check. With that said, there's merit to getting AC service done as regular, preventative maintenance—perhaps when you have your tires rotated or your oil changed. This allows you to stay on top of your AC help, and address any potential issues before they spiral out of control.
How Frequent are Auto Air Conditioning Problems?
The good news is that most vehicle owners don't have very frequent auto air conditioning problems—and you can minimize the risk further still by investing in a routine AC check. Having an AC recharge every year or so is likely enough.
Should You Have an Air Conditioning Service Appointment Every Year?
The best way to stay on top of potential problems is just to make air conditioning service calls regular. Work them into your standing service appointments at Meineke in Chandler AZ. Having an AC check once or twice a year will almost always be sufficient.
Why Getting an AC Check is So Important
There are a couple of things that can cause your auto air conditioning system to malfunction. The first is that it simply runs out of refrigerant; a regular AC check will help prevent this from happening. Also, your AC can simply undergo too much wear and tear. Any one component can malfunction, but addressing the problem early on prevents the repair needs from becoming too big or expensive.
Schedule A/C service today